Are you keen on bringing in some dramatic color into your home, but are slightly worried about going too far? Instead of dialing down the life of your favorite color in a room or space, rather use it strategically, so that it shows off the hues instead of overpowering them.
A very intense color on a wall in dining room or even bedroom may be too much for a space that big. However, using your favorite shocking pink or citrus yellow in a smaller space, like a powder room could be the perfect opportunity to let loose. It's a room that isn't passed through all the time, and also a room that people won't spend a lot of time in.
Spicy Orange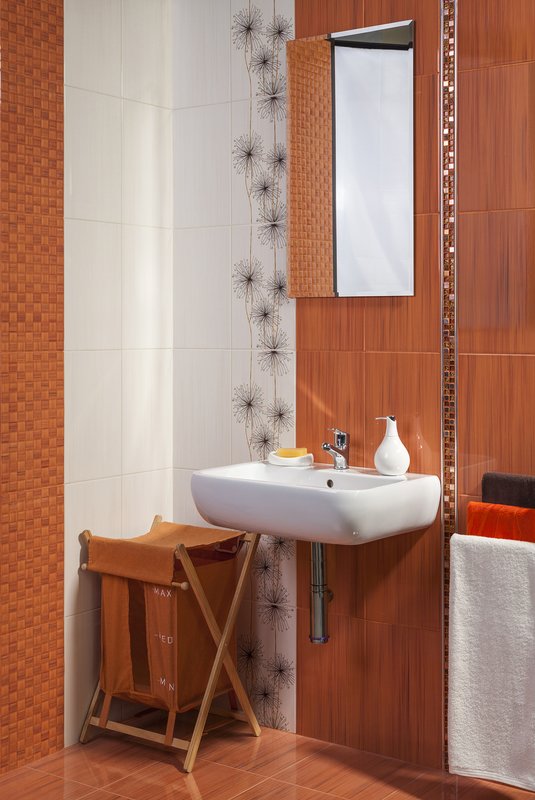 A powder room can often come off as a very cramped space, and most of the time they won't have much wall space for any artwork or other accessories. This is exactly why it's a great idea to choose an eye-catching color to put on the walls, like a spicy, hot orange. You can use it as the only decorative element of the bathroom, as the space will be small enough for it to make a big enough impact. Choose a bold orange and pair it up with light grays or warm whites for a subtle effect. For a much more striking effect, choose stainless steel and metal finishes.
Acid Green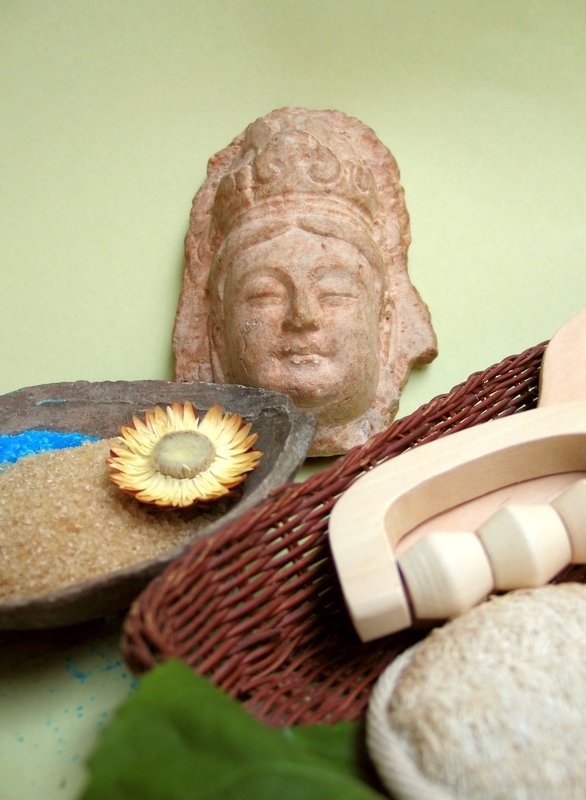 If you have a window in your powder room that can bring in abundance of natural light, you can definitely get away with bring in an almost-fluorescent green. You'll need to make sure that you also have good overhead lighting, so the space is still well-lit after when the sun goes down. Acid greens look absolutely gorgeous with additions of light wood tones, crisp whites and matte metal finishes, choose from brushed stainless steel or satin nickel for a nice touch.
Tomato Red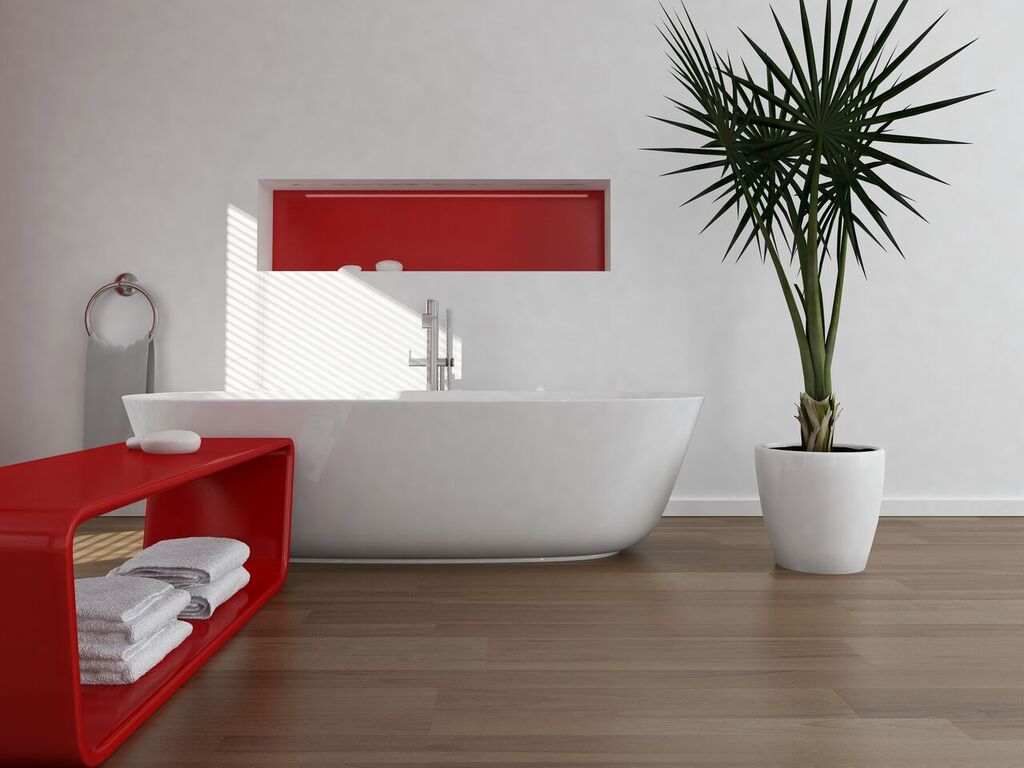 An invigorating choice for color on the walls of a powder room needing personality is bold and tomato reds. Whether you choose a modern red-orange or a pure red, it will provide the room with a high-energy kick. It's also a greatly flattering shade to surround yourself with, as it tends to give people a rosier and happier glow. Tomato reds play well with oil-rubbed bronze metal or medium to dark wooden accents. Make sure you bring in some crisp whites to lighten up the palette.
Watery Blue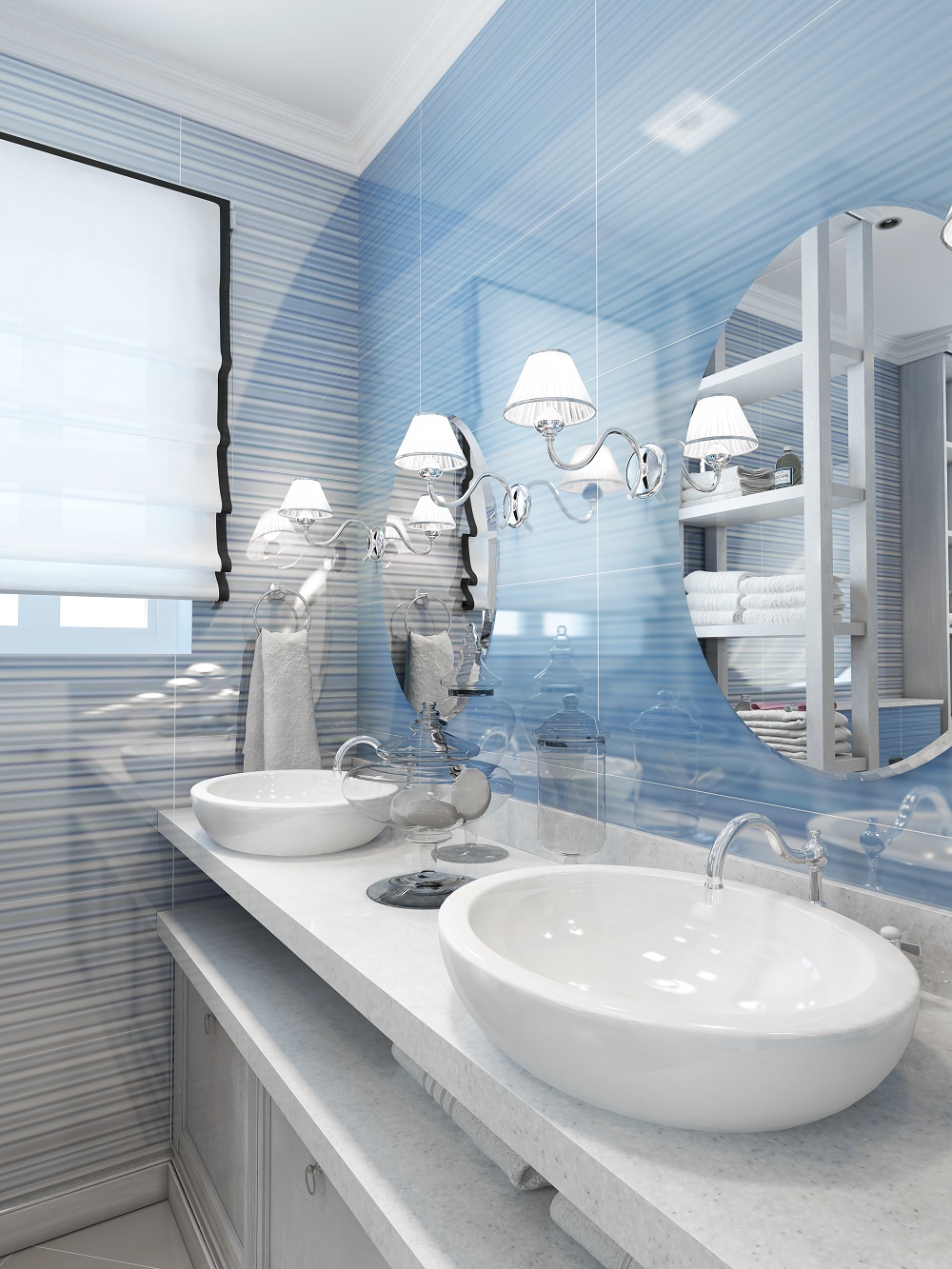 This is one of our favorite colors for any bathroom really, as watery blue gives that hit of color in a space but is still soothing. Choose a shade that has tones of grays if you want something a little darker. The gray will tone down the blue and give it a much more relaxed vibe. If you're wanting a beachier feel, then pair it up with some light sandy browns.
Citrus Yellow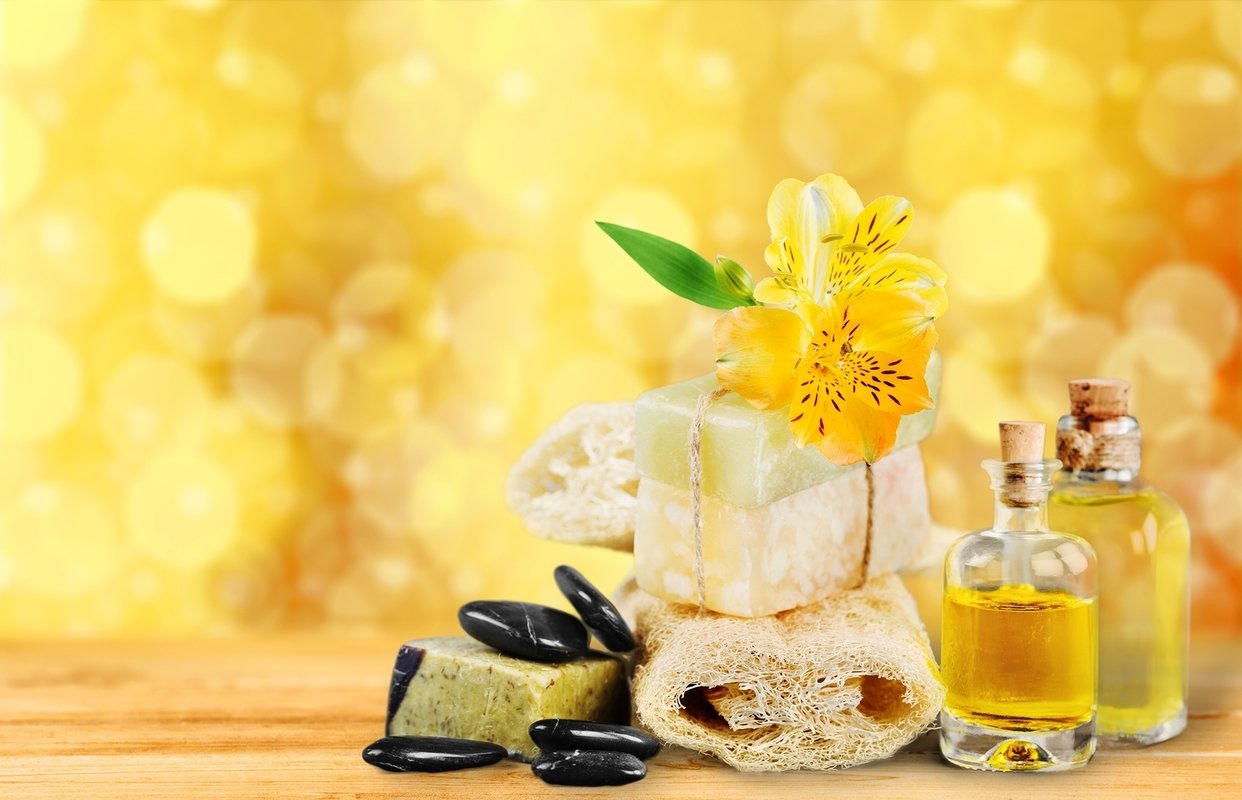 If you're not lucky enough to have natural light entering your powder room, then it can be quite a smart move to fake some natural light with a touch of vivacious yellow. Keep in mind that the more neon the yellow is, the less you'll want to use, but it really is a beautiful and smart way to set a cheery tone in a space.
Hot Pink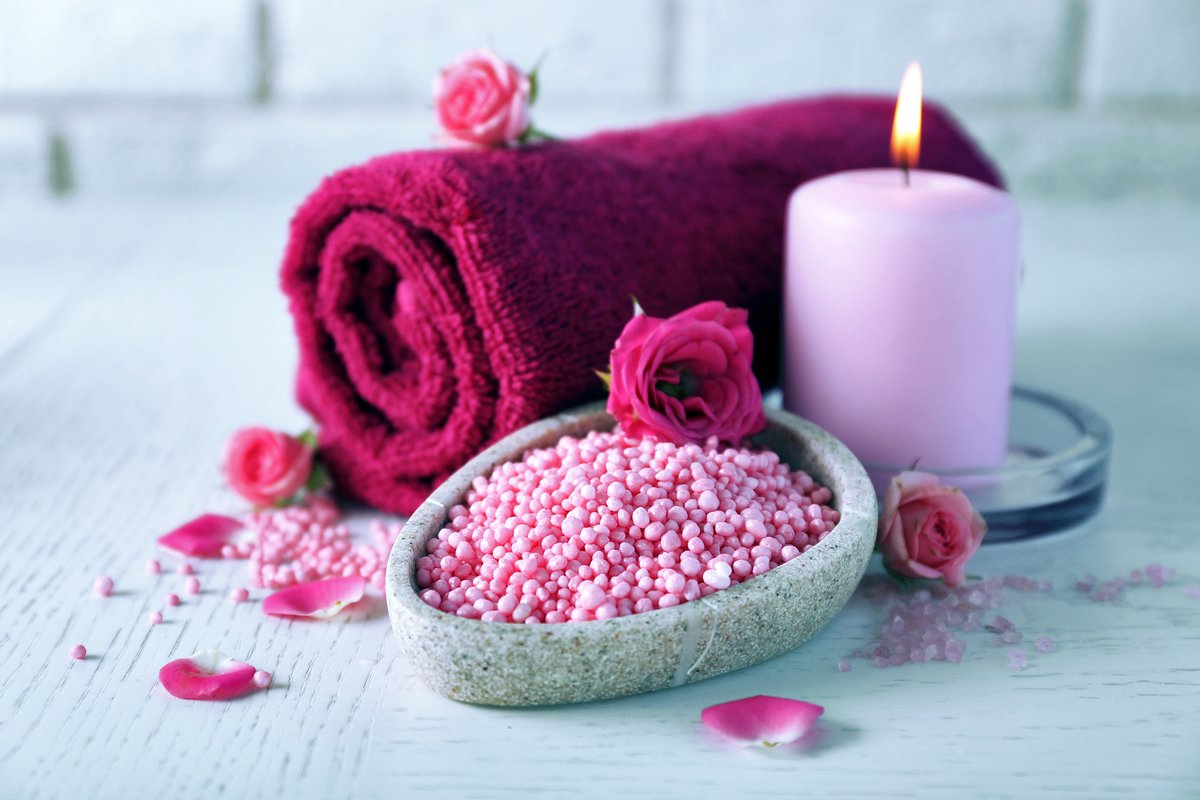 This is a color that can be difficult to pull off in big amounts, which makes it a perfectly striking accent to bring into a small a powder room. Mix in tines of black, white and soft hues of grays for a sophisticated look. Very small amount of hot pink can go a long way, so it's a good idea to give it a supporting role.