Summer is here and the winter blues are gone! So, maybe it's time you perk up your senses with a new, refreshing bathroom with yellow hues. Using yellow as a theme color in the bathroom is a very simple and easy way to add some much needed energy and spark to a space that is dull and in need of an upgrade! It's been proven that yellow is a color that can give you a generous amount of joy and uplifting feel, especially early in the morning when you're in need of it most. A youthfully yellow bathroom can help jump-start your day with a boost of life.
Use Bold Yellows Cleverly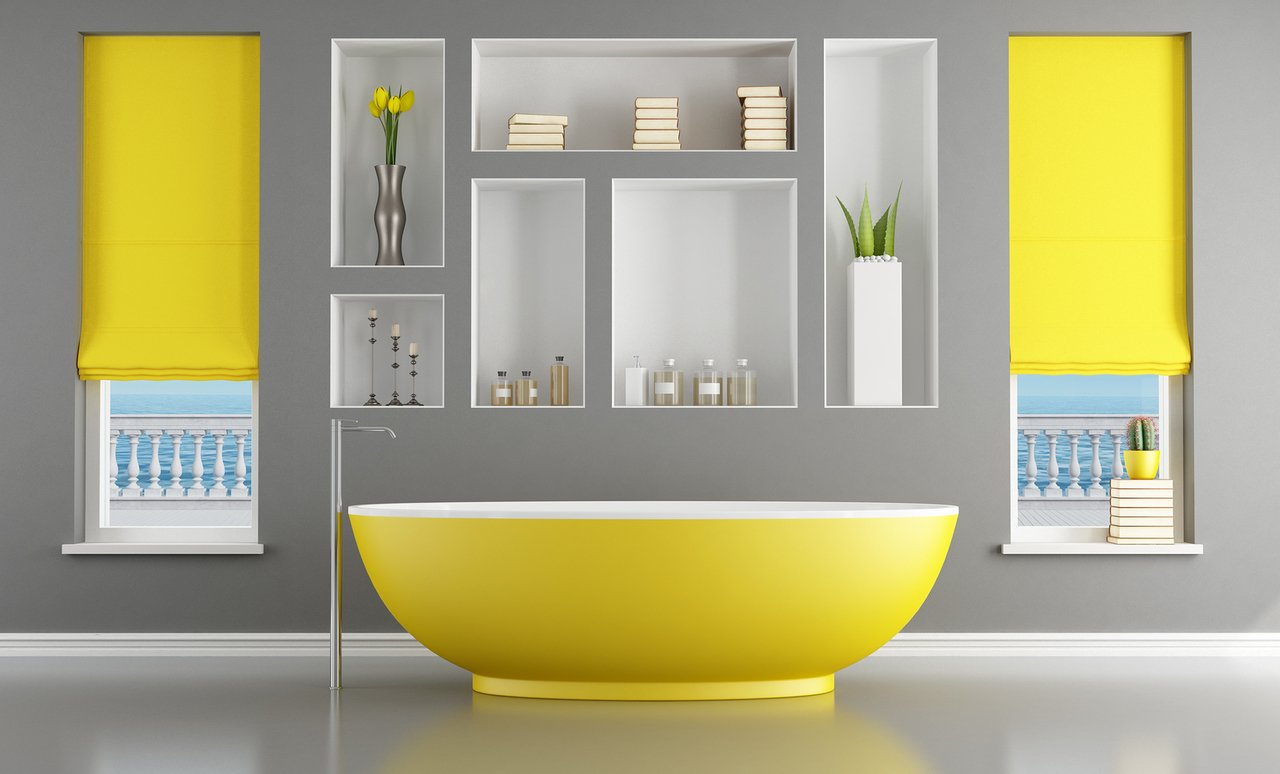 If you're going to choose a brightly bold yellow color, it's best to use it on only one or two walls, as a focal point. It you're blessed to have a bathroom that has a lot of natural light, then you can definitely feel free to bring in more bright yellow. Having a space with large windows or many windows will help break up the bright and bold color, and soften the zesty touches the yellow.
Soft Yellows Can Be Used Generously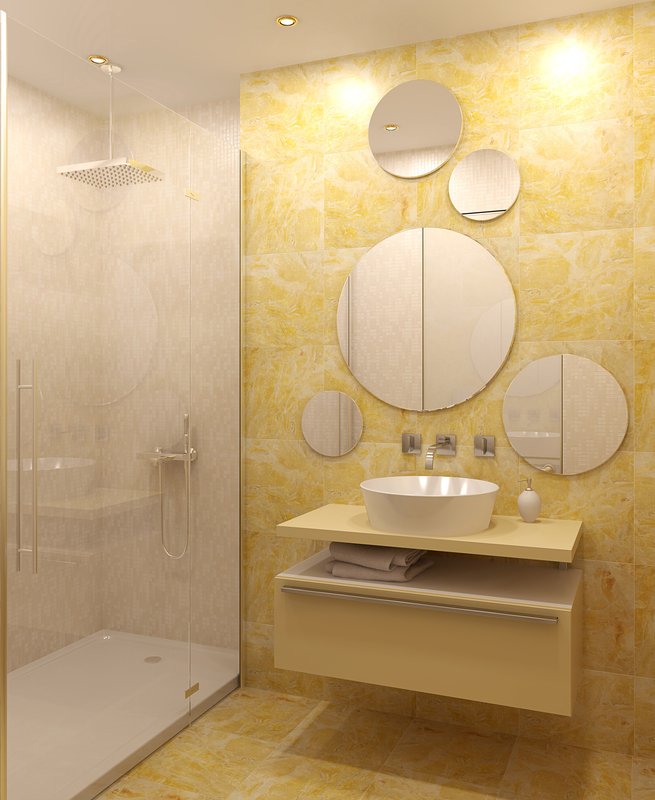 Using toned-down yellows, like the one in the above picture, will work beautifully with any kind of design or style in a bathroom. Think about the soft yellow tones of spring, yellows that have sot touches of green will bring a crisp and fresh vibe to your home. If you choose colors that have a more orangey tone to them, this will bring a much warmer and more golden glow to the space.
Call Attention to Intriguing Details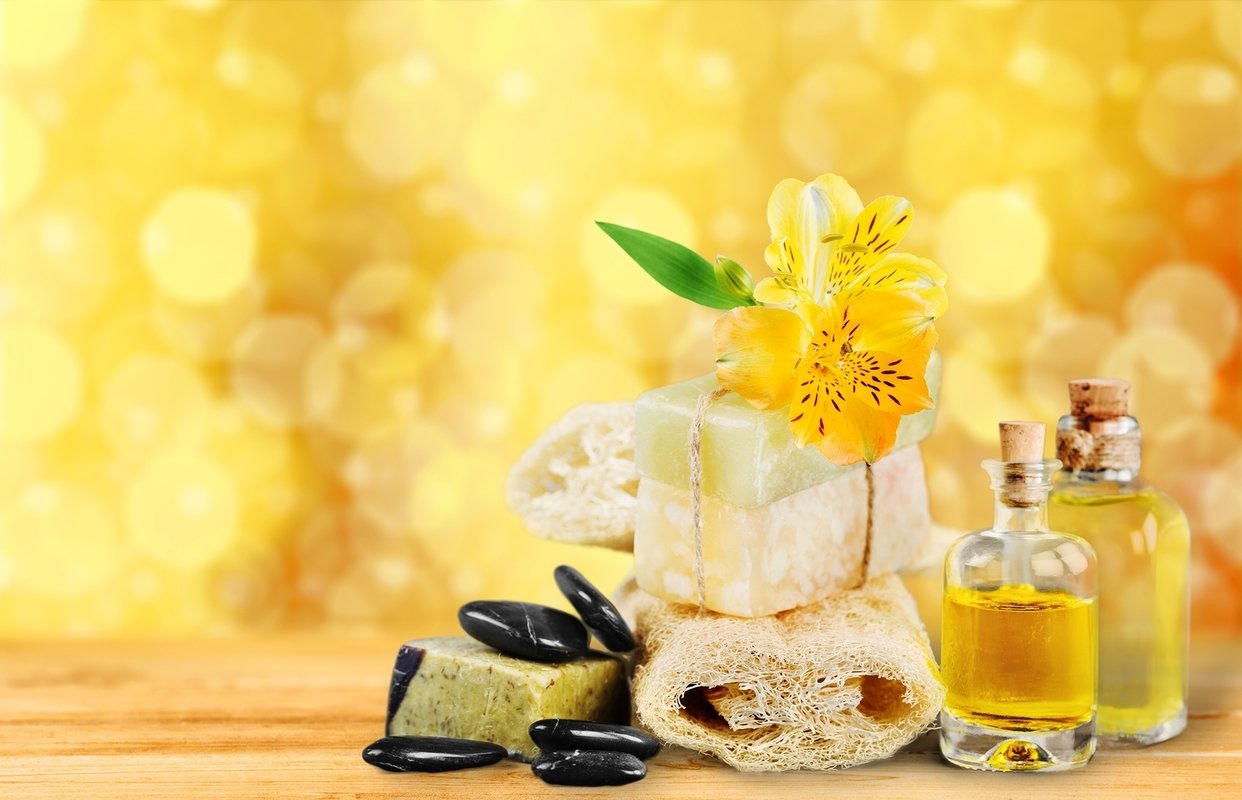 Use the color yellow as your tool when designing your bathroom. Either downplay or accentuate certain areas or features in the room. If you're trying to make something blend into the room, you can camouflage it by painting it into the space in order to match its surroundings. If you're looking to call attention to certain objects or features in your bathroom, yellow will work brilliant! Think about having a yellow freestanding bathtub in your space, it will highlight the color and the tub.
Coordinate the Yellow with Surface Materials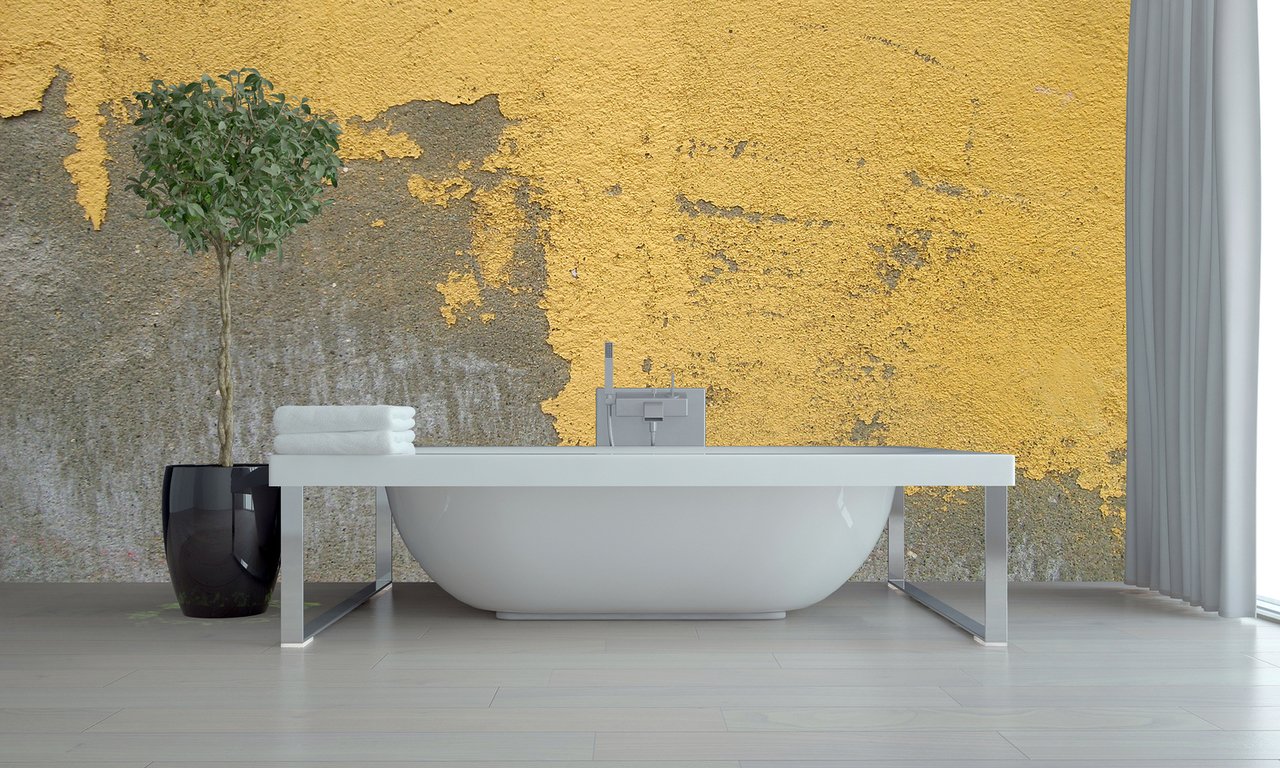 Using lighter tones woods often give off that slight yellow hue to a room. Play this combination up by teaming it up with softer or brighter yellows. The glowing of the yellows and the wood surfaces will create a warm and cozy vibe to your bathroom.
Balancing Out a Cool Palate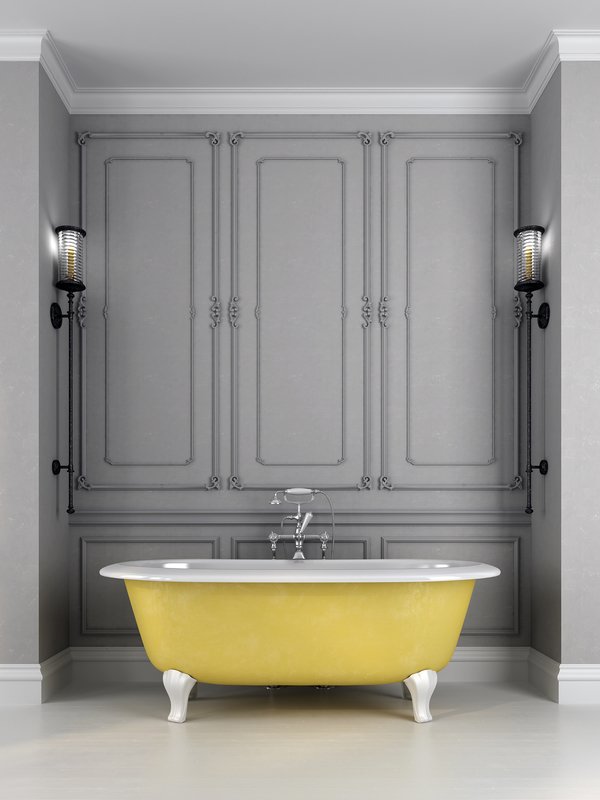 White, and even gray bathrooms, are definitely playing out their run of popularity in the industry this year. Even though this neutral colors can hold their own as the go-to colors for a bathroom, they can also come across as very sterile and cold. A simple way to warm things up and add a bit of spice to a bathroom would be by adding in tones of yellow. Amazingly yellow and gray work beautifully together!