Over the last couple of years, it's been quite a common site to see designers and home owner's alike going a little wild the décor in their powder rooms. One of the easiest and most painless ways to achieve a little wild 'feel' in your powder room is definitely, wallpaper – whether you go with bold, traditional or contemporary, you will easily be able to create a wilder looking powder room! However, we guarantee that you're going to feel the pressure when trying to decide on a theme as there are so many designs and templates out there to choose from. So to help break it down and choose what will work with your personality and style we've narrowed it down to 3 main style categories so that there is still a variety of choice to input your own twist to it. So use these three styles to help guide you along… Traditional, Contemporary and Transitional.
Traditional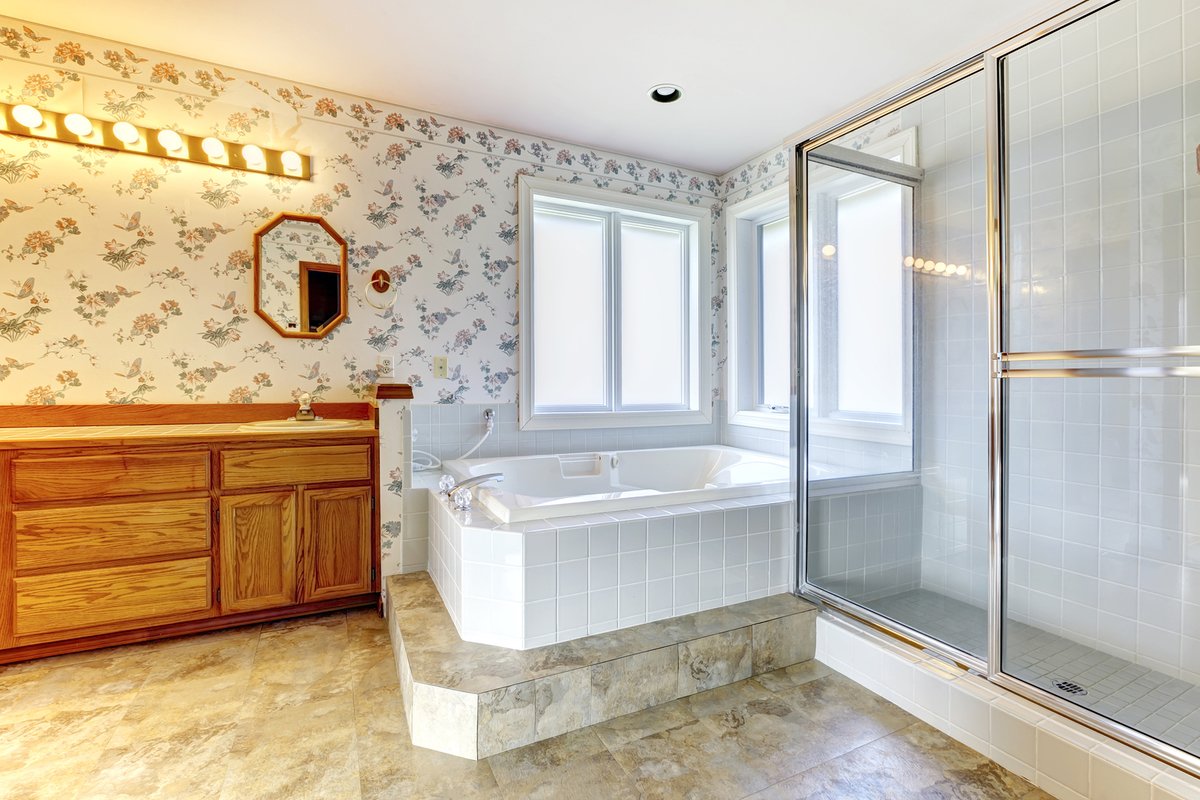 Going the traditional route will no doubt help open up a cramped bathroom and traditional never goes out of style, as it can always be built upon by changing the other décor and the bathroom ware that you decide to use in your bathroom. Going for a very classical and traditional feel in a space that is in a seaside or very sunny location. Using a classical and traditional wallpaper style means you need to bring in some wooden elements, and a lot of light so that it evens out the break of tradition and classic with a touch of soft modern feels. Choose a gorgeous bathtub that has a matte white finish, and the same goes for the washbasin that you pick out, this will help you balance out the wallpaper but still give it a sense of flair.
Contemporary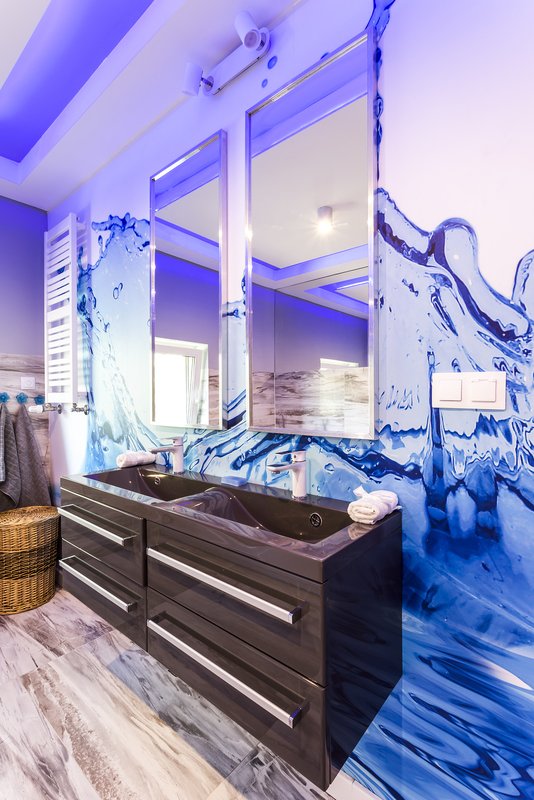 Most younger couples and home owners will opt for a more contemporary chic look instead of something more traditional, which is of course completely do-able. Same rules apply as to anything else to do with décor - choose something that will reflect your personal style and your personality. This particular bathroom looks bold, bright and so very fitting in a bathroom! Of course for some people it may seem over the top and a little too extreme, but to others, it may feel like the perfect amount of playfulness. When you're going to go for a wallpaper this bold and striking, make sure that you choose slim lined and simple bathroom ware, shower heads that have some Chromotherapy functions to it work perfectly in rooms like this. Can you picture a blue light shower against the wallpaper in this bathroom? If you're more of a bathtub person, opt for a freestanding tub and matching freestanding washbasin to even things out.
Transitional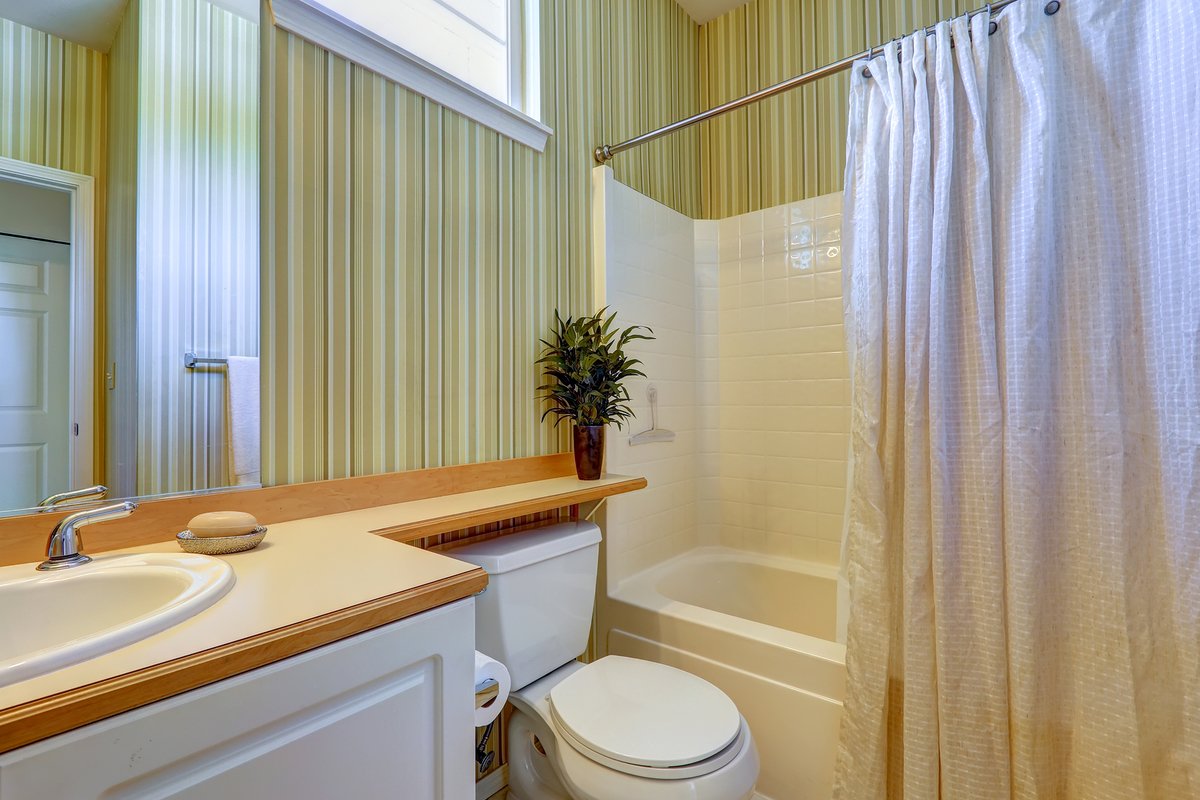 A welcoming, statement-making style that has been making its name more and more known in the design world – Transitional! A gorgeous blend of traditional classic combined with contemporary chic is a perfect design style to use for bathroom wallpaper. Either choose a slightly classical wallpaper and pair it up with other elements of soft traditional pieces, maybe a pedestal sink, and then bring in a super modern open shower and contemporary tile. Or of course, you could go for a proper transitional wallpaper and work around that, like the bathroom below which uses a stripy wallpaper and gentle wooden accents with traditional subway tiles and an old-school bathtub.