Having a powder room in your house is always a gorgeous advantage, especially if you're going to keep it as the main guest bathroom, that way your personal bathroom gets used just for you and your family, so if the kids have left it in a mess, at least you'll have the stunning little powder room to offer to guests right?
The biggest decisions you'll need to make when you think it's time to upgrade and spruce that powder room up a little can be a tricky game, but luckily, we've come up with a list of some of our favorite ideas to create the perfect powder room for your home. Having a powder room doesn't need to be a curse, if can actually be a fabulous opportunity to a stunningly beautiful space for your home, yourself and your guests, and with such a small space, you won't need to spend as much money as you would for a large bathroom.
Artwork
It's amazing what a piece of art (or two) can do to a space! By hanging just, a single and glitzy piece of art work above the washbasin, or on the wall above the toilet, can create an entirely different feel to your room, giving it new and exciting life, taking it from dull and bland to beautifully bold! So, why not splurge on a piece by your favorite contemporary artist?
Fixtures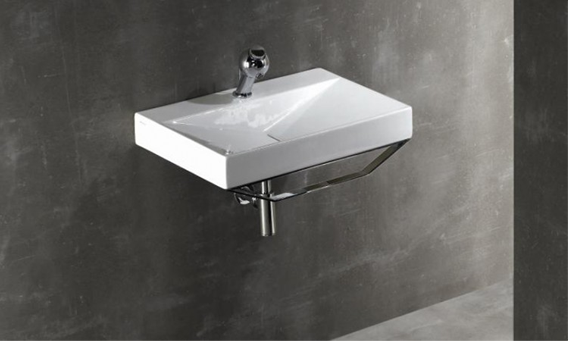 Splurging on a beautifully old school brass faucet can help give your powder room the exact look of old worldly class you've been wanting. Allow yourself to think and dream beyond the standard stainless steel or chrome features and go for a Brass or Polished Nickel faucet or fixtures, it's bound to give your bathroom a dramatic impact!
Flooring
If you've decided to take on a full-on powder room renovation, the thought of ripping up your floor ca be a daunting one, but it's time to step over the fears you have and take it on with full force! Splurge on some gorgeous high end floor tiling, and you'll instantly see how different and more upscale your powder room will look.
Freestanding Washbasins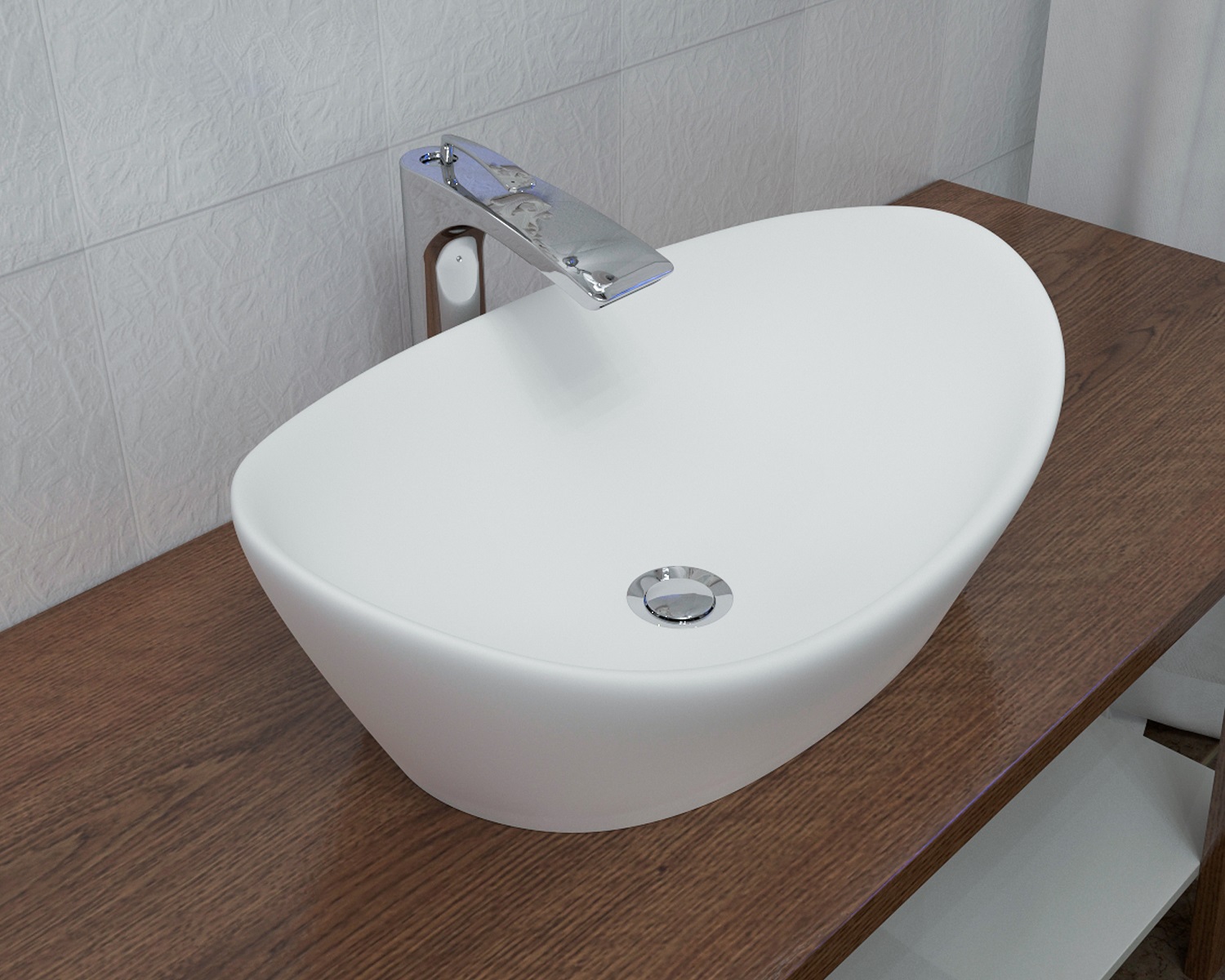 Freestanding washbasins look so chic and contemporary, yet still have the old world classy feel to them, however, having a freestanding washbasin in your personal every day bathroom, especially if you have children, can be a hassle! So if you've decided to rip out the sink in your powder room and replace it – then this is your chance to install a unique and classy freestanding washbasin in your home, without having to clean up the kids mess all the time!
Storage
Whether it's in the form of your vanity or whether you have some built in storage, bringing in a bit of storage may be exactly what your powder room needs! It's especially great if you're going to use the powder room as a place to store extra towel's and toiletries that you don't use all the time.
A Lush Vanity
We sometimes feel like people don't realize that they don't have keep those cookie-cutter, boring and standard white cabinets that come with every house on the block. Go for something bold and eclectic, something you've always dreamed of having, and finish it off with a statement piece, freestanding washbasin, this could change the entire look of your powder room!
Tiled walls
When you're working with such a tiny little space, you'll be shocked to realize that a little tile goes a really long way! So, if you've already got the perfect flooring, and want to add tiles, maybe it's time to consider adding a chic and tiled element to your powder room's walls! Choose something bold and unique and lush for a customized powder room look.
Mirror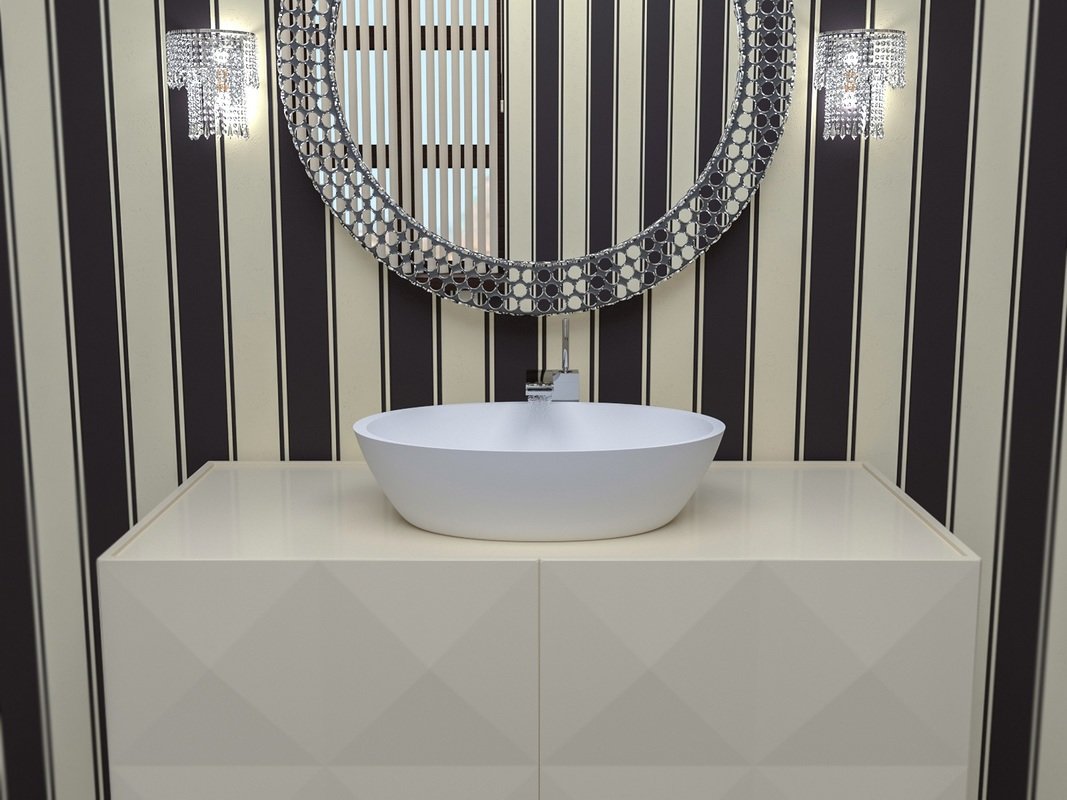 Go big or go home! If you're going to choose only a few key, but very high end pieces for your powder room, then make sure you include a splurge-worthy mirror on the list! Look for something that will really make an impact on the décor of your powder room or bathroom.
Lighting
This is another element you really don't want to skimp on! By adding some really good looking and effective lighting to your bathroom, you'll instantly bring some much deserved drama to your powder room. Don't be afraid to go crazy on this idea, hang a chandelier over the washbasin, or spend big on a LED lit mirror for that celebrity feel in your powder room!
Wallpaper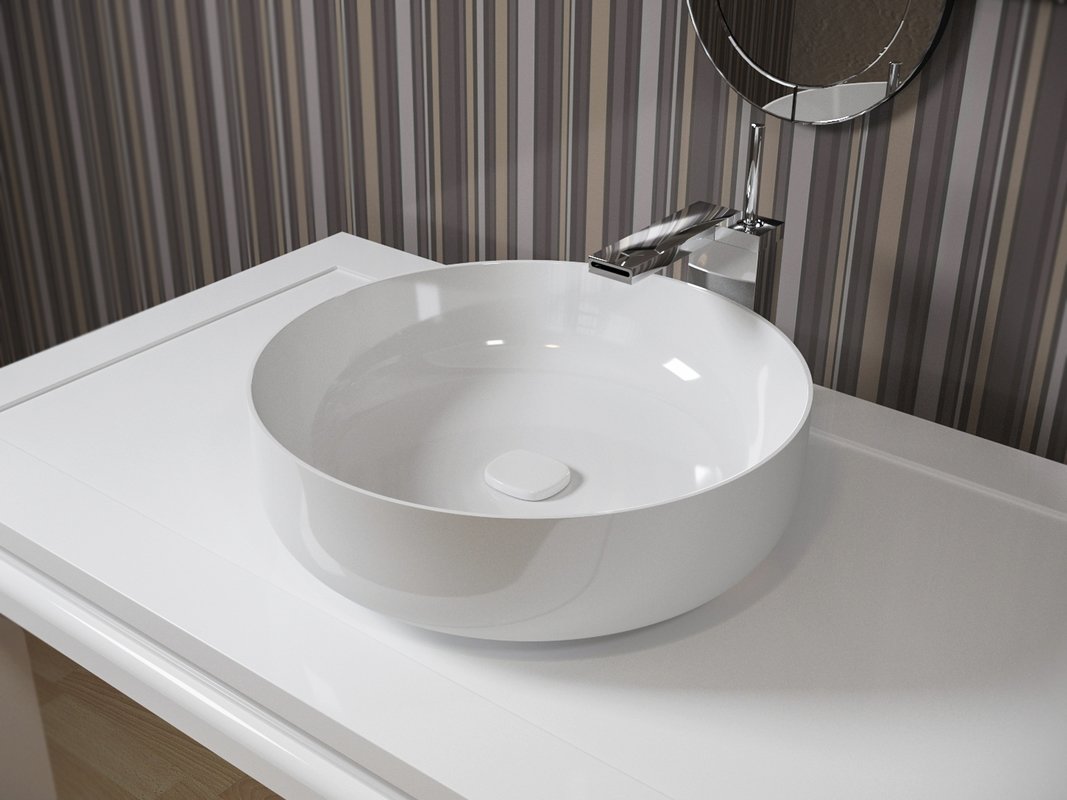 We all have a little passion for wallpaper, but admit it, we're also all weary of buying it and spreading it all over the walls! Well, using your powder room as that wallpaper haven you've been lusting after is perfect! Surprisingly enough, using and 'all over' exaggerated pattern on a large room can actually crown it, but using it on a small space, can create a super whimsical and magical feel to your powder room, so go ahead buy that floral piece you've been dreaming about!