We know how incredibly challenging a tiny bathroom can be to design! When you hardly have room for the toilet and sink, never mind a shower, makes the thought of a bathtub being completely out of the question. The usual fixtures and room layout of a tiny bathroom just won't do for what you need in a bathroom. However, we have some very simple and easy idea that will help with this dilemma. These huge space saving ideas, go way beyond making your bathroom look bigger, they actually free up some space for you!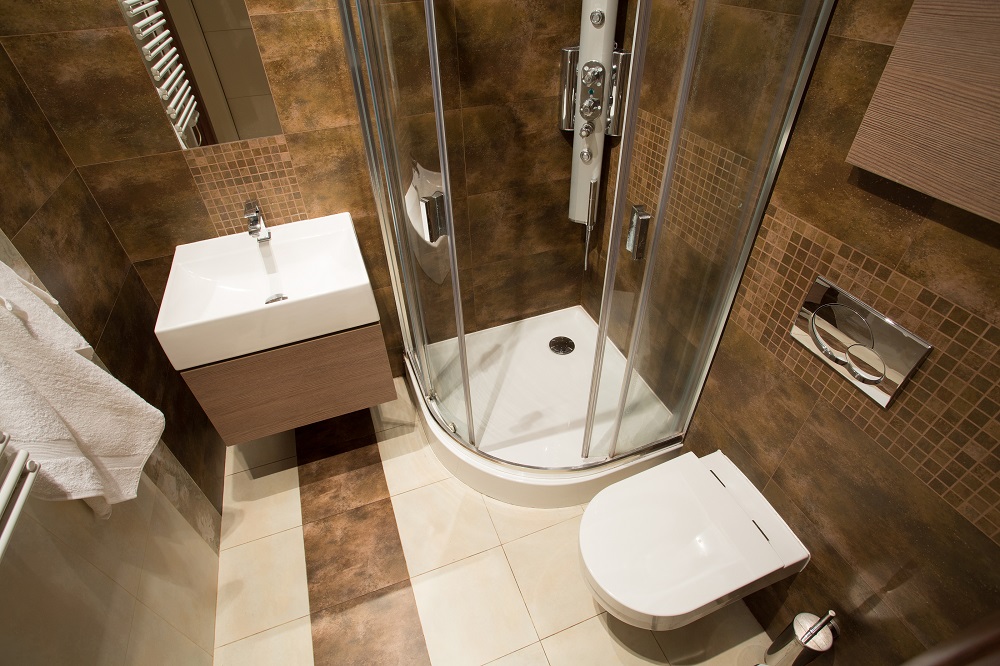 European-style Wet Bath
A wet bath is pretty much exactly what its name states – a bathroom where everything can and does get wet. These kinds of bathrooms are quite common in Asian and European styled bathrooms. Small bathrooms get maxed in space by eliminating all the walls for showers by creating a bathroom floor with a drain in the middle. This way you can place the shower head anywhere in your bathroom, even over your toilet if you please. However, if you don't love the idea of a wet toilet, install a ceiling curtain railing around the shower head. Have the shower nozzle installed in a spot that doesn't spray over the toilet. This way you can divide the space up with a shower curtain.
Wall Mounted Toilets
The wet styled bathrooms in Europe have another nifty feature which is quickly growing popular worldwide – a wall mounted toilet! These tiny and petite little wall mounted toilets may look a little flimsy or unstable. However, they are actually quite strong when they've been installed properly. By not having the usual pedestal and the upper tank to contend with, makes this a massive space saver in tiny bathrooms.
Compact shower stall
Another great option is having a mini shower stall with only a partial wall. This is a mix up between a traditional shower and a wet-bath. The openness of the partial wall makes the room feel much bigger but still offers a sense of division in the room. A very ideal win-win situation if you ask us.
Narrow Sink with a Flat Mirror
By using a regular mirror above a washbasin is a much better option that a big bulky medicine cabinet. This will allow you to install a narrower washbasin, and also leaves you with more space between the two.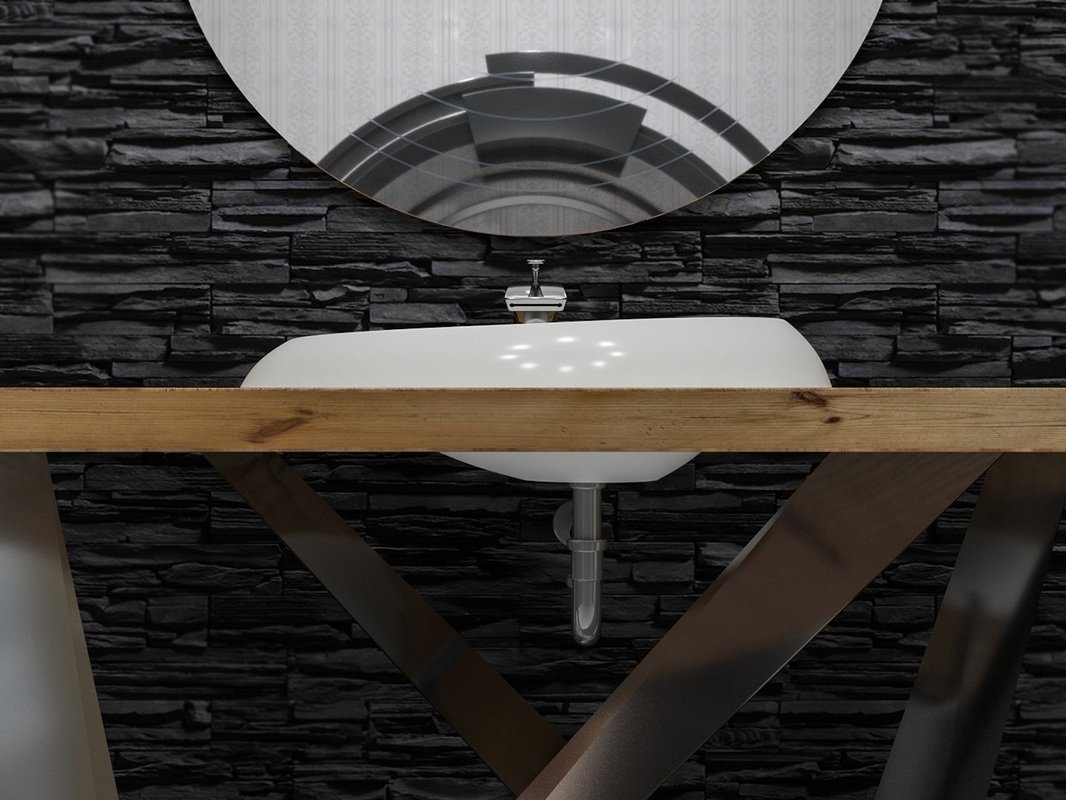 Teardrop-Shaped Washbasin
Curves somehow feel a lot more welcoming than sharp angles in a small space. By using a uniquely shaped washbasin it allows you to create more space and a focal point for your tiny bathroom.
Sliding door
By taking the door out of your bathroom and installing a sliding door, you'll be shocked at how much space you save! The swing of a door that need to open and close all the time can eat up a ton of space in your already small bathroom. Choose a pocket door or a traditional sliding barn door to save a whole bunch of precious square footage.
Shower in a barrel
Charming, rustic, unique and definitely not for everyone, this is probably one of the most creative ideas we've heard of! Have your contractor seal the wooden barrel with a waterproof sealer before installing plumbing into it. Place the shower nozzle right above the barrel, ad a shower curtain and voila! You're very own unique and good looking barrel shower.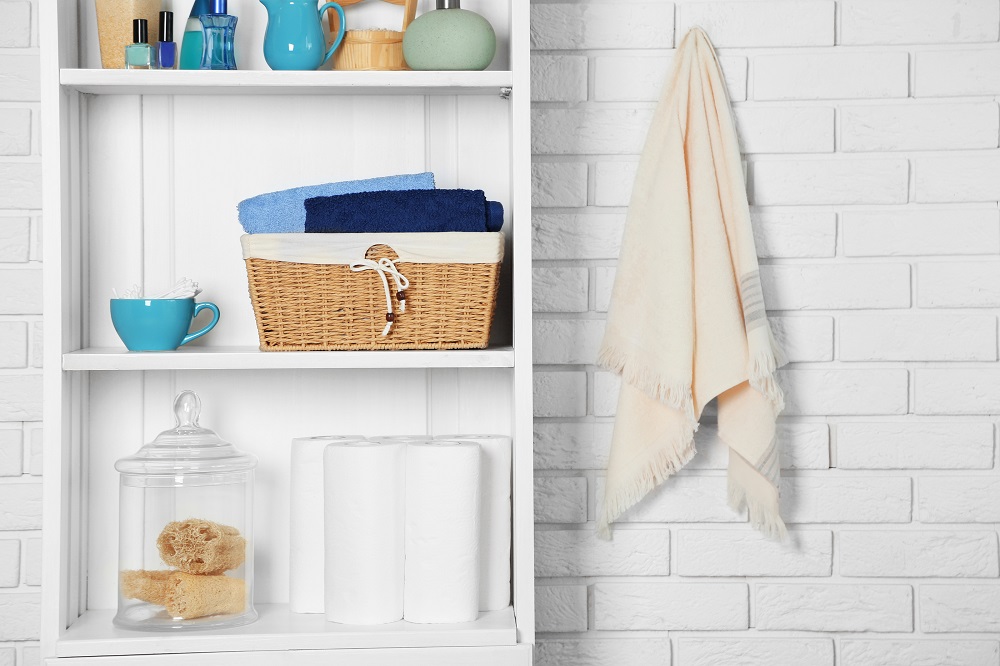 Custom-fit shelves
You may be looking at your bathroom and thinking where on earth can I add more storage in such a small space!? Most bathrooms that have been designed on a very small scale have a few nooks hidden where you could add shelves. Even a 6-inch wide shelf will make a difference in a bathroom that is short on storage and space. Don't forget that you can also install much higher shelves too, for towels and extra toiletries.