When you have a bathroom in your master bedroom that you share with your significant other and you've decided it's time to renovate, then you may need to consider what you'll be doing about the bathroom sink situation. Will you go for one sink or two sinks, this is a common and old time debate for a couple renovating their bathroom, and nowadays most couples end up choosing a double sink, mostly for the reason that everyone leads a busy and fast paced life, and we all need to use the bathroom at the same time.
So we explored the pros and cons on having a double or a single sink in your master bathroom and help you make the choice that works best for your lifestyle and bathroom space.

The Pros of having 2 Bathroom Sinks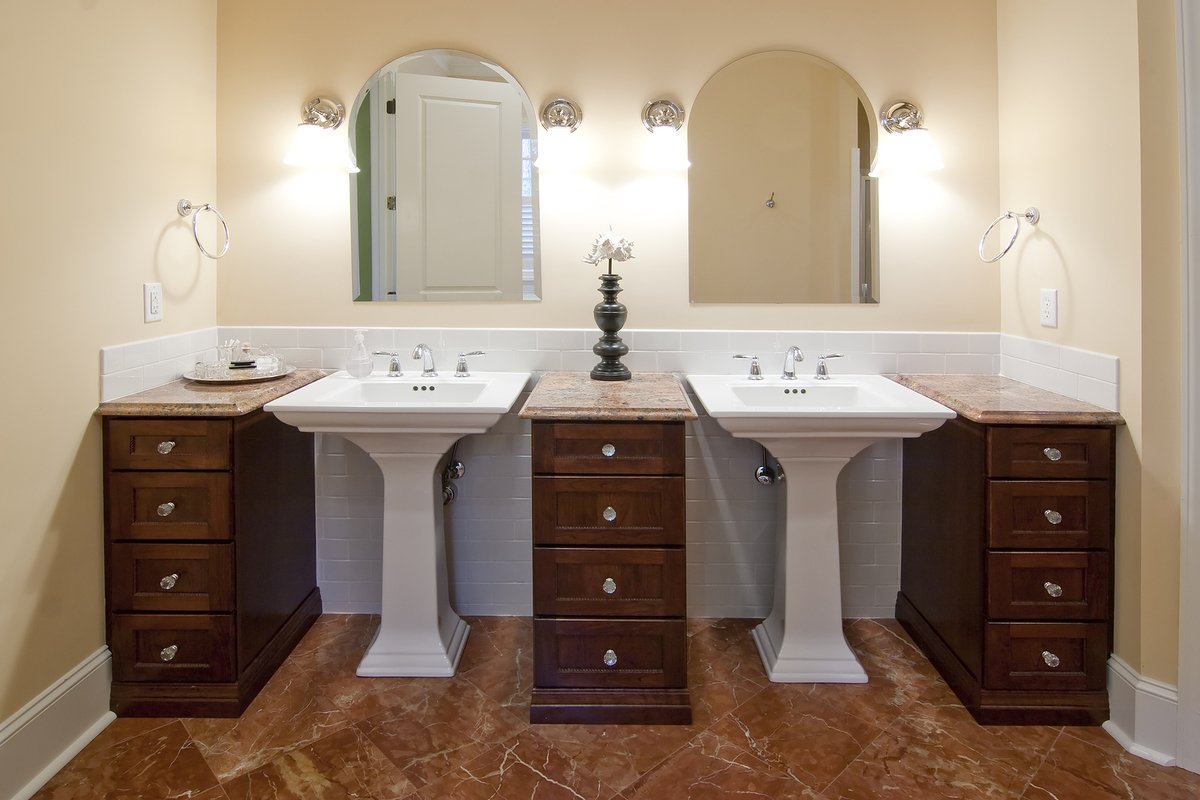 This option is all about personal space, when you have two washbasins, theoretically speaking you won't have anyone spitting toothpaste over your shoulder into the basin as you wash and get ready in the mornings, it also means that you can keep your makeup or shaving kit out whenever you need it, without your partner knocking it over. Even in the best of partnerships, people still need their individual space, and there are some things that neither of you want to see, like your partners shaving clipping or toothpaste residue on the sink. By having two bathroom washbasins in your master, will also make you both feel like you're actually adults in an adult relationship and less like siblings fighting over the bathroom sink and a single faucet!
The Cons of Having 2 Bathroom Sinks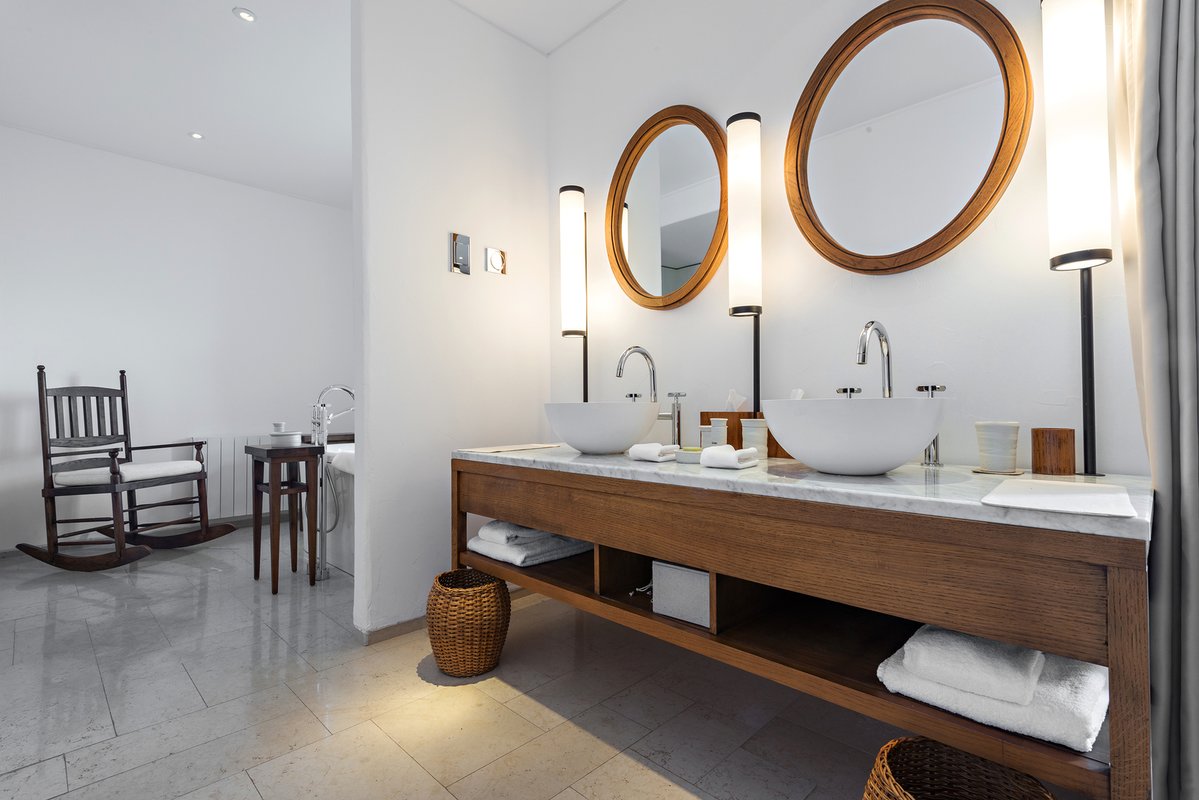 Having two bathroom washbasins can make the world of difference to your everyday routine, however, it can conjure up a number of costs and a number of other factors you may have not yet thought of.

Cost. Installing plumbing for two washbasins will obviously cost a lot more than just one, plus you'll need to add the additional cost of finishes and having a larger vanity, and possibly a larger mirror too!
Space. A normal and traditional sink or washbasin sizes between 17 to 19 inches wide. So if you don't have a bathroom with at least 6 foot to work with, it may be a better option to work with, because having a minimum of a 6-foot space will allow you to have the minimum 11- to 12-inch buffer that you're going to need between the two washbasins in order to keep you from both banging elbows and crowding up each other's space.
Choosing two-sink styles that you both agree on. By choosing a prefabricated two-sink vanity, you'll be making the simplest choice, as it has fixed dimensions, in other word you won't need to guess whether or not you're going to be bumping elbows. Make sure you both head into a showroom and check out the sink you want to choose before purchasing it, or at least tape out and measure the dimensions in your bathroom before ordering a vanity for your washbasins.
You could also use two freestanding pedestal washbasins in your master bathroom, either to overcome space limitations or simply for aesthetics, because you can put them on separate walls or side by side. Plus, if you do not need the storage that you would get from a vanity, then two pedestal sinks are perfect for your master bathroom.
The Pros of a Single Sink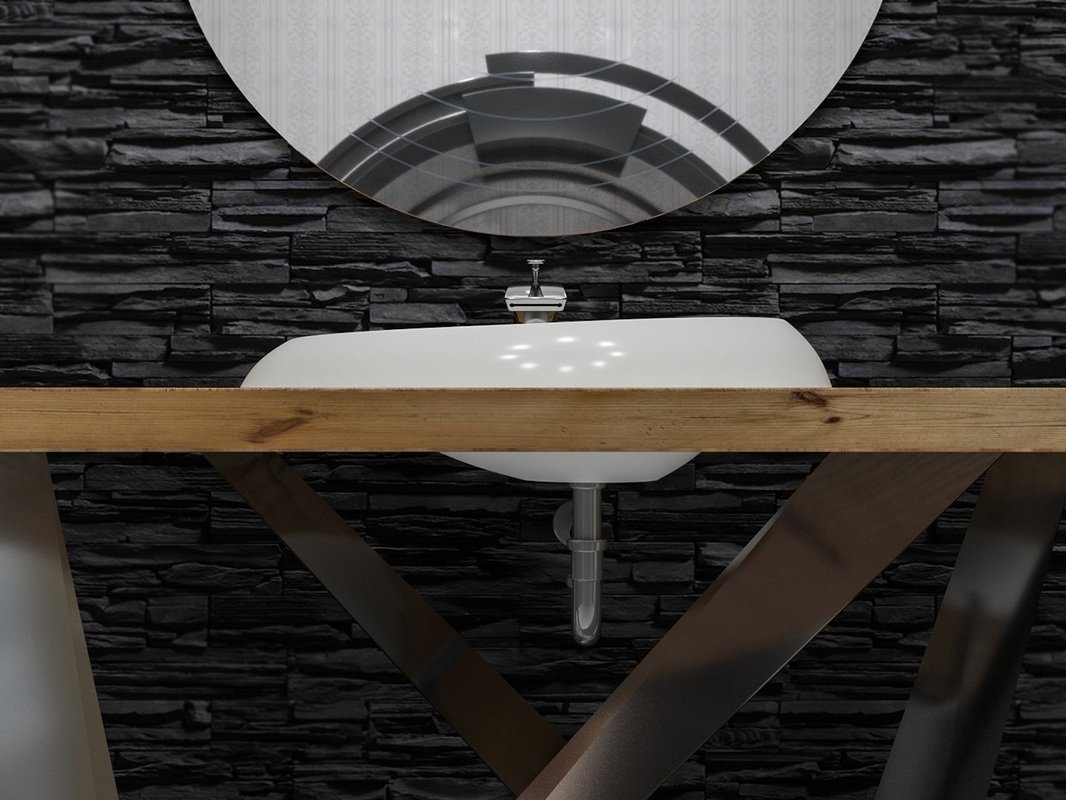 Having a single sink in your bathroom will leave you with loads of room for other amenities, it may be a good idea to use the extra space for a separate shower or bathtub instead. Cleaning and maintaining one sink in your bathroom is obviously a lot easier than having two, it will be cheaper to install too. Not to mention the amount of extra storage and counter space that you'll have with just a single washbasin in your master bathroom, and if you're the kind of lady who enjoys pulling out every single piece of makeup in the morning, then perhaps a cramped two-piece vanity won't work for your bathrooms needs and style.