Most people are tempted to just play things safe when it comes to bathroom walls and décor, and not take many color risks, opting for mostly white tiles and nude paint! Perhaps it's time to shake things up a little and unlock some of your creative juices and go for a wall that a wow factor in your bathroom! There really are so many options when it comes to choosing unique walls for your bathroom, from going all-out on all four bathroom walls, or intricate patterns with metallic tiles on one wall and keep the rest of the room soft and neutral.
Green Glass Backsplash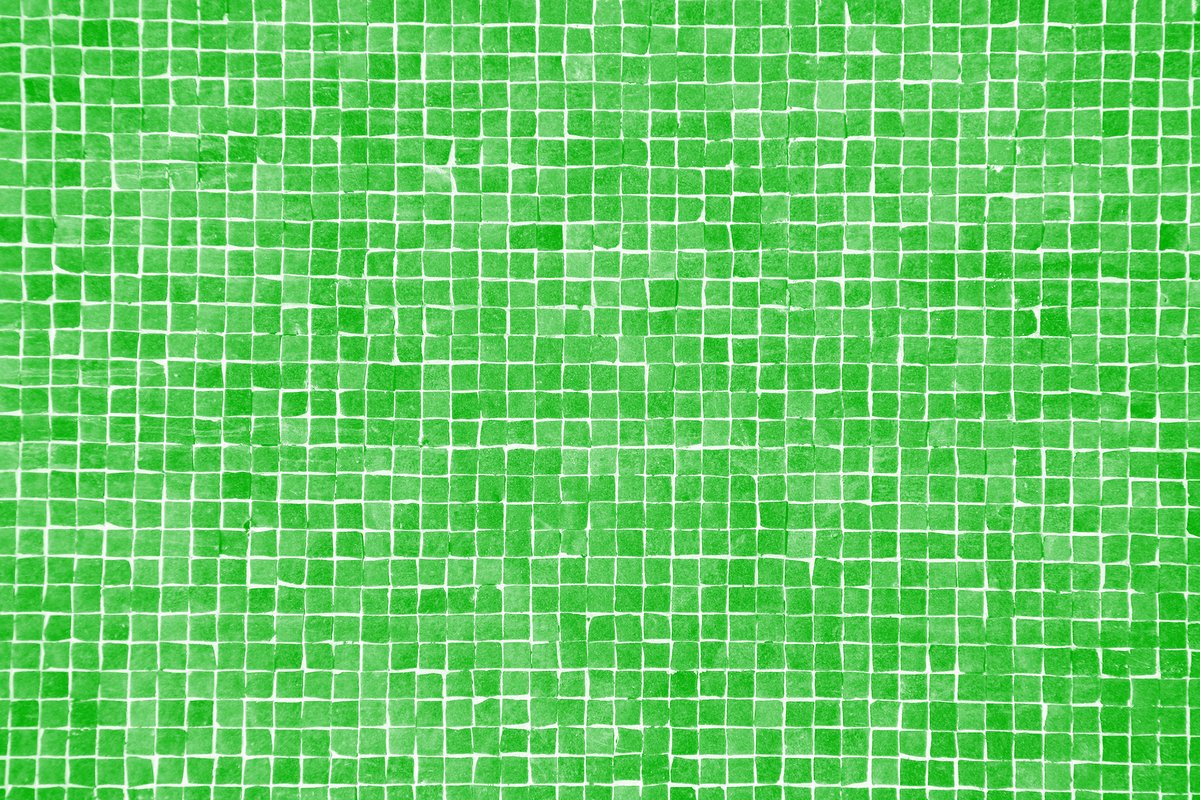 Why not opt for a super chic and unique looking decorative glass backsplash in grassy glass green? It will create a striking focal point in a plain bathroom setting, and help in giving the room a sense of depth. Why not go for a unique and proper lush design that will add a pop of personality, style and color.
Stand Out Stone
Stone is back like all the other trends and fashion whims that are making their way back into the industry. Try opting for a stone tile accented wall. The natural and earthy color palette will act as a veining piece of energy in a bathroom that might just be too plain and bland.
Striking Wallpaper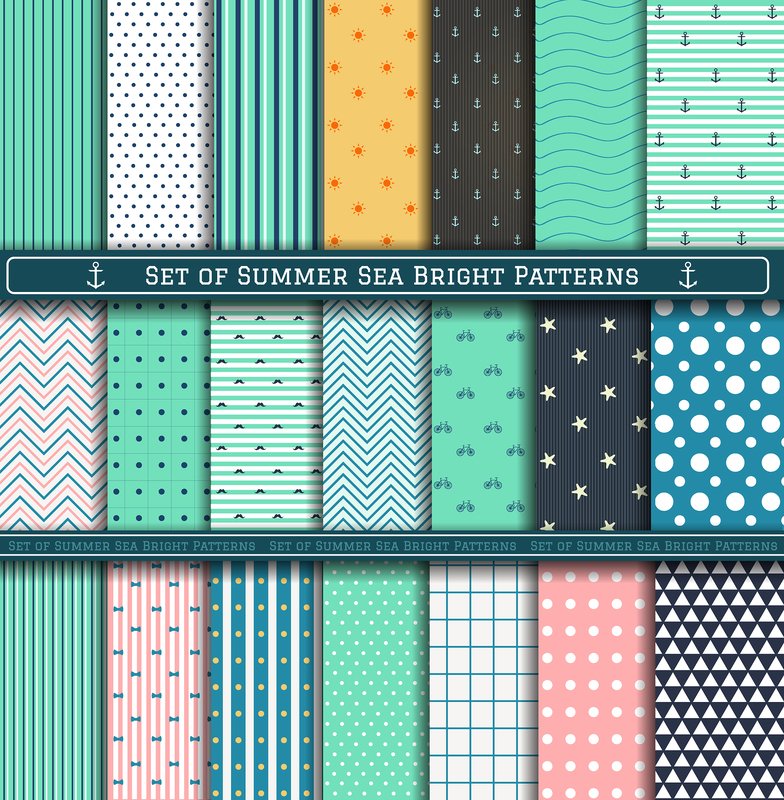 There are some small bathrooms that and powder rooms that are sometimes the absolute best places to go on an all-out unusual and fabulous wallpaper. Consider choosing a summery or floral based wallpaper and to give a bit of extra edge, why not opt for LED strips edged on the edges of the wallpaper. This will create an ethereal ambience in any narrow spaced bathroom.
Going for Gold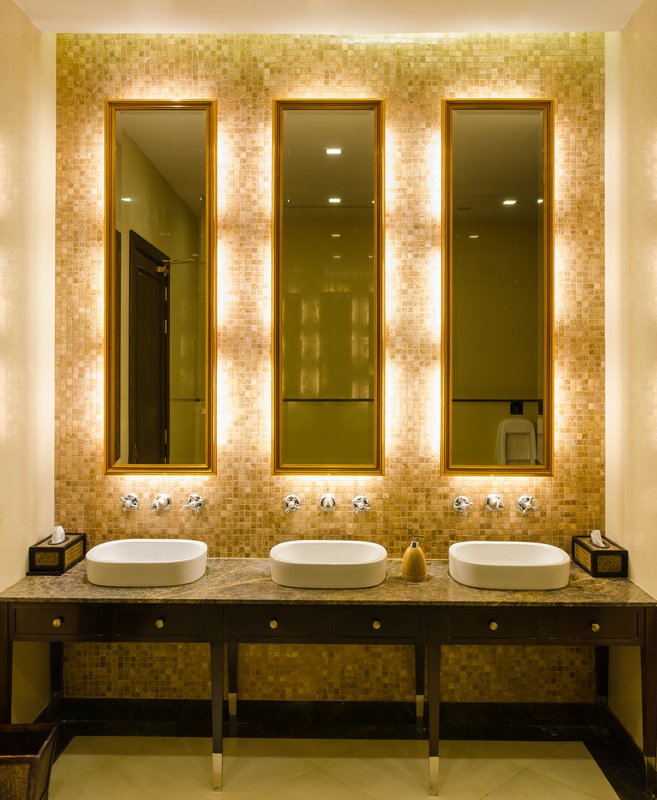 Think about adding in a few gold and copper accents in your bathroom, they are definitely fast paced and way on trend this season. Consider a decadent baroque-style wall made up of a bunch of tiny metallic mosaics like the ones used on the wall of this powder room. It will help propel your bathroom into the designer-label league it deserves.
Unleashing your Creative Side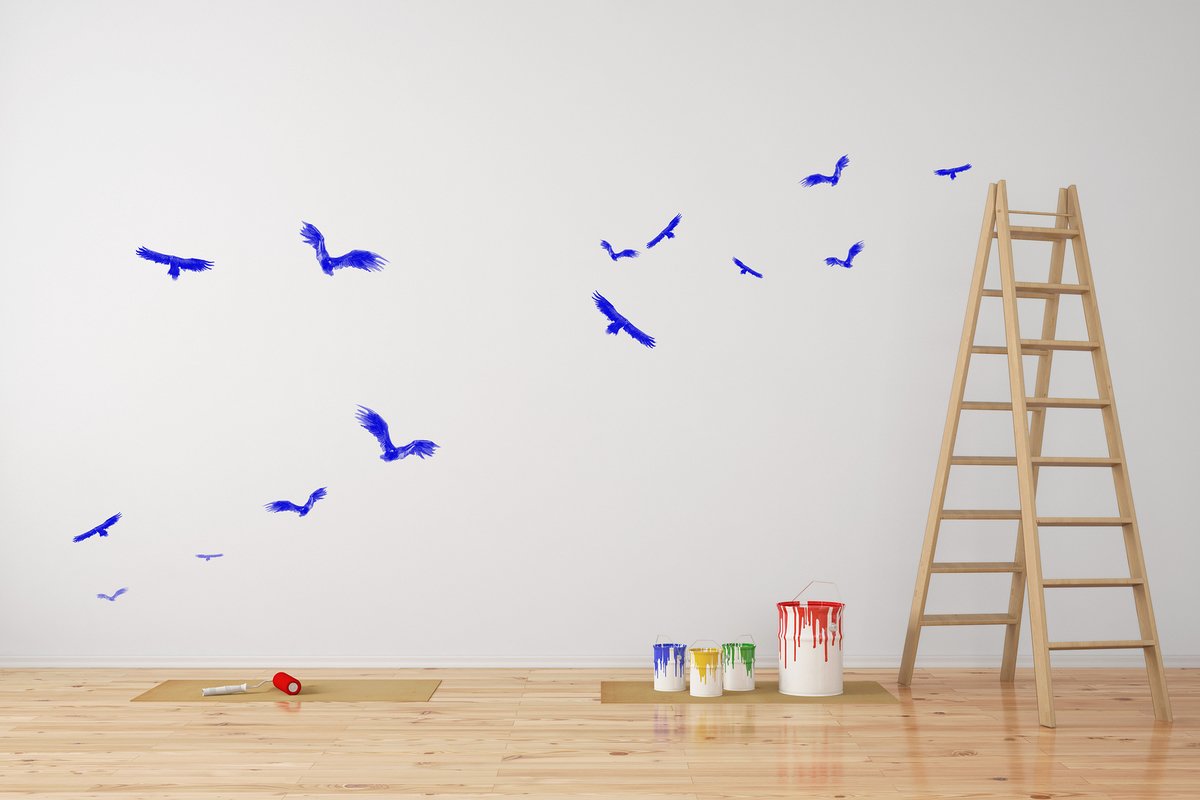 If you tend to be quite handy with a paintbrush, then decorating a plain bathroom with just a one simple, striking image, like a flock of silhouette birds, or a simple branchy tree. If you love the idea of this in your bathroom, but don't feel very comfortable with having to paint it yourself, you could always invest in a beautiful wall decal, just make sure that you purchase one that is suitable for humid conditions.
Bravely Black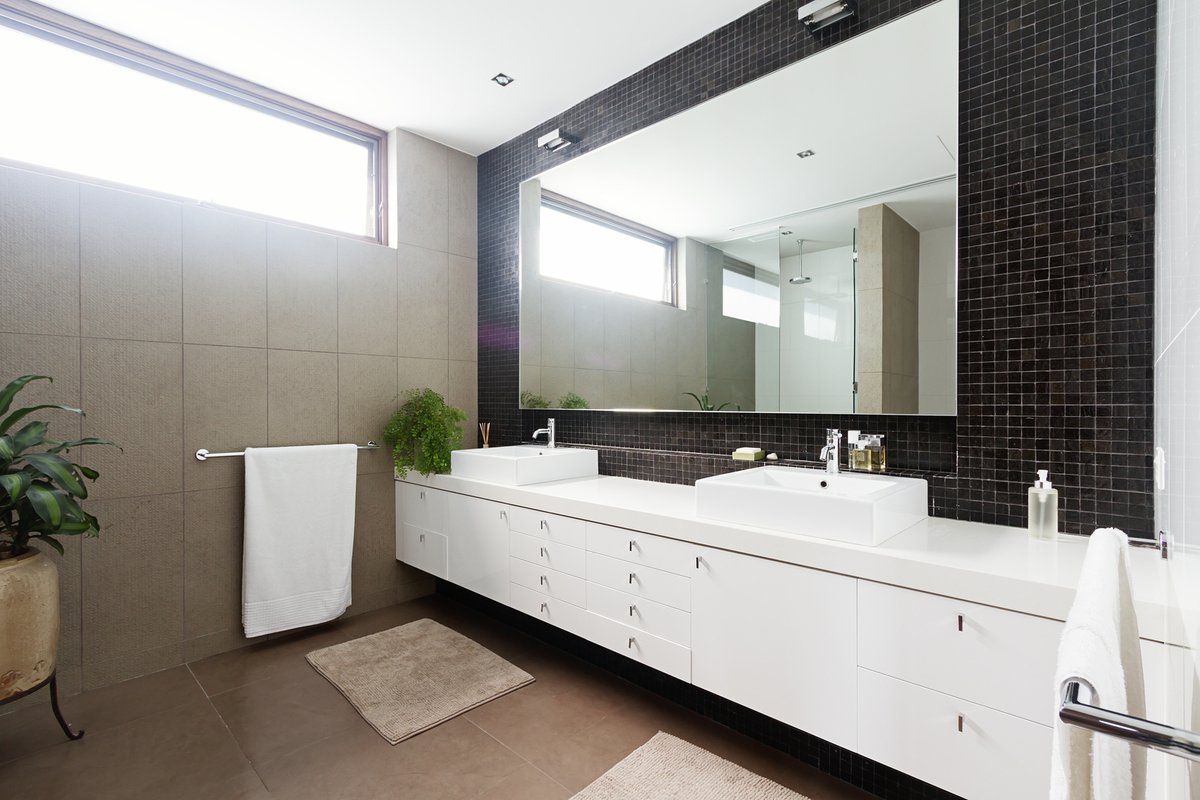 The monochrome bathroom is an absolutely timeless one. Try giving this black bathroom idea a turning head feeling by using a deep charcoal highlighted by a soft white or nude color. Look at this bathroom's stylish tiny black brick tiles paired up with the soft nude colors on the opposite walls. It'll stand out from the rest of the house and will show a lot less dirt, too).