We've said this time and time again – the bathroom is always the last place you spend money on when remodelling. Mostly because a bathroom is usually tucked away and out of sight, much more than the rest of the rooms in your house. So it can be easy to let a budget go towards updating spaces like the kitchen, living room and bedrooms first. However, a lack of renovation funds for a bathroom doesn't mean you can't update it, and give it a fresh new look.
Here are 4 simple and fairly budget friendly ideas on how to update your bathroom with our having to break the bank.
Lighten Things Up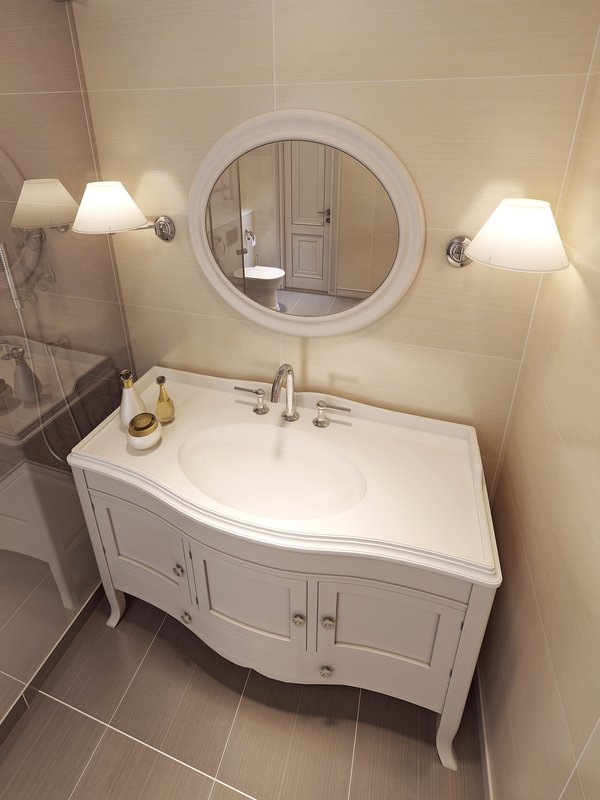 Even the biggest and most lush bathrooms can have a depressing and drab vibe if the lighting hasn't been done right. If you have a big window, make sure that you trim any of the outside shrubbery blocking it, allowing more natural light to flow in. If you want more privacy and don't want your bathroom exposed, invest in tinted windows or curtains that allow light into the room.
The right light fixtures in your bathroom will make a huge difference too. They don't need to be the most expensive either, choose some that look appealing to your style but that also allows a lot of light. Strategically placing a few very bright and big mirrors in your bathroom will also make a difference to the light in your bathroom. Mirrors allow for reflection, creating the illusion of more light in the space.
Playing With Paint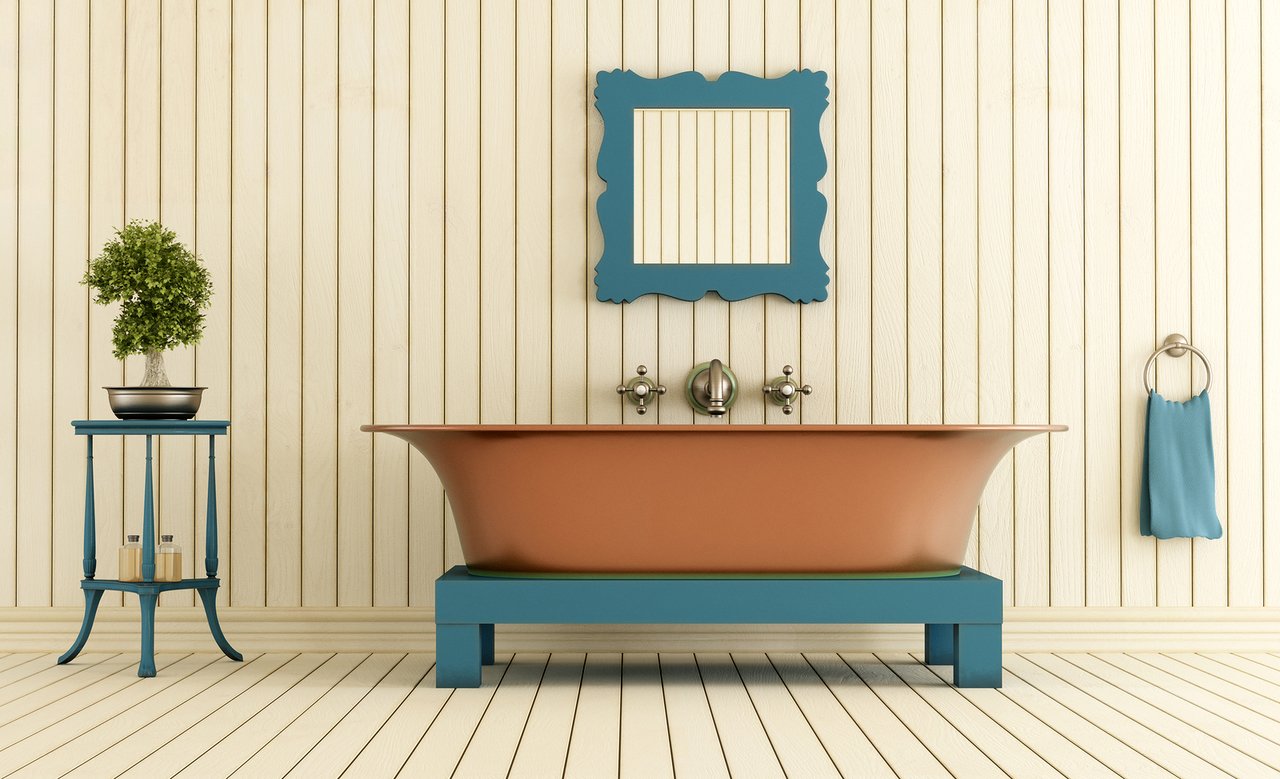 By bringing in some simple painting tricks, you can really change the entire look of your bathroom. Painting the walls, a vanity, or some of the shelves in your bathroom is an inexpensive and fun way to update things. Before you start picking all the colors for your bathroom, there are a few things you should keep in mind when you're buying paint.
Make sure you use a water based primer before starting your paint job. This will keep all the moisture off of your drywall and preventing it from forming mildew and mold. Another good idea is to look into buying a mildew-resistant paint, most designers will tell you to buy semi-gloss as it repels moisture and is super easy to keep clean. If you don't like the idea of shinny wall paint in your bathroom. There are some matte paint's available on the market that have developed for areas with high moisture.
If you're looking to open your bathroom space up a little with some paint. Most interior decorators will suggest that you paint the ceiling the same shade as the walls. As long as it's not white! This will allow the room to look bigger as the use of color creates and illusion of the ceiling being higher.
Upgrading Accessories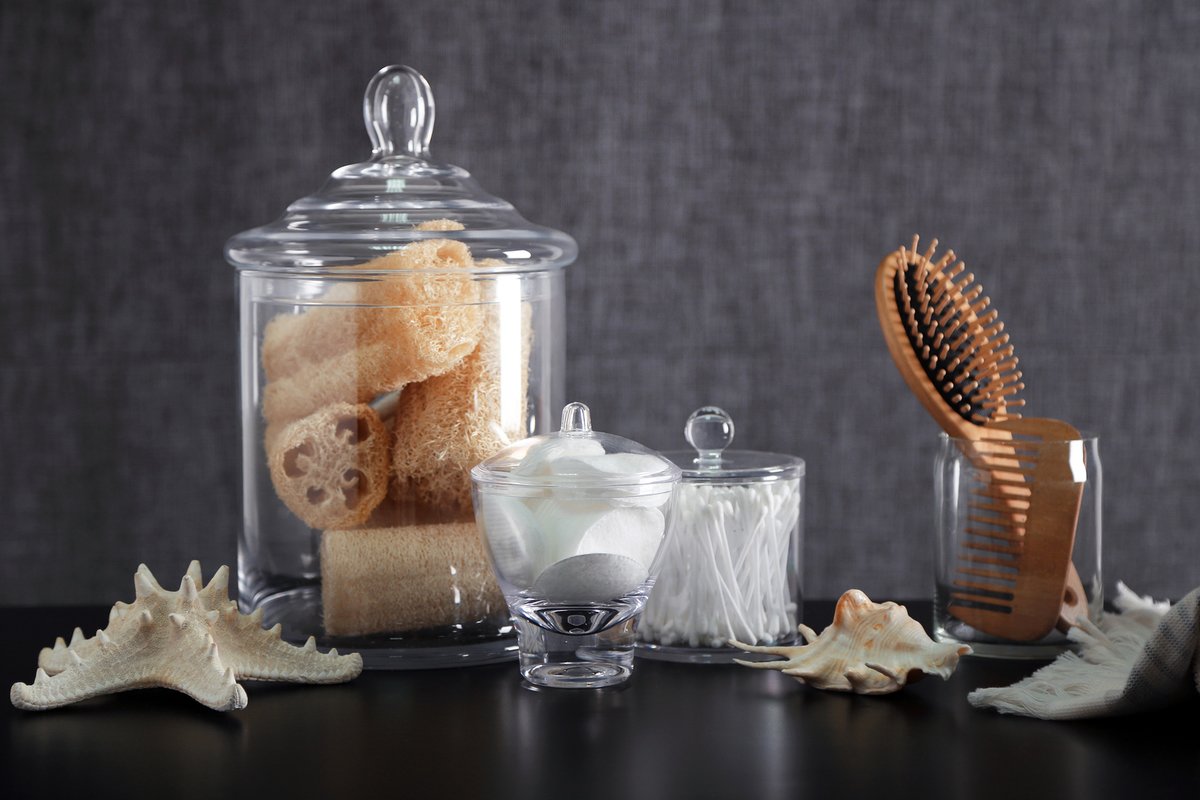 Changing up the accessories and hardware in your bathroom is one of the easiest and most inexpensive tricks to upgrading a bathroom. If you have a pain vanity, consider adding some pastel colored draw pulls to make a gentle and bold statement. It's really all in the detail, sometimes just changing out the rug, soap dish, toothbrush holder and shower curtain can add that accent of texture and color that you're after. This also gives you the room to change things out if you get bored of the pieces you currently have.
Simplify Your Storage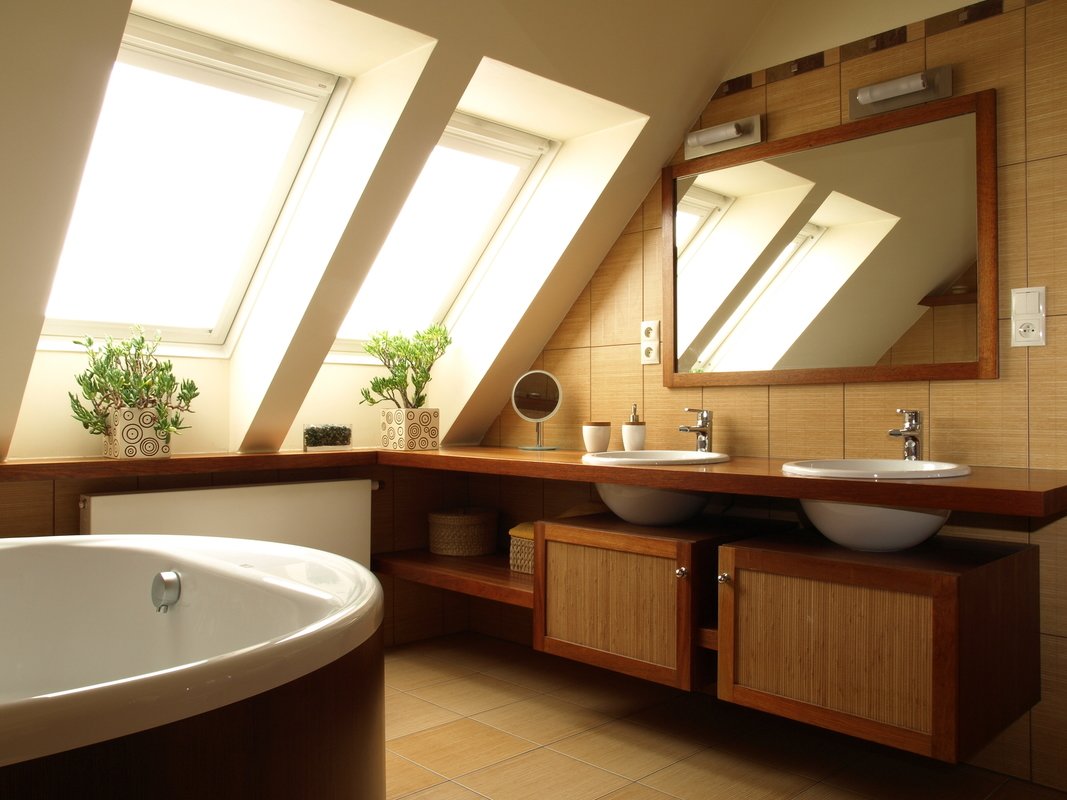 All those abandoned make-up and beauty supplies and half-empty bottles of shampoo, quickly pile up in a bathroom. Taking up all the valuable space that you have in there. Some of the storage solutions that you can get aren't always very attractive either. So maybe it's time to save your money and your time, and just edit the bathroom the supplies that you have! Take a look at what you do have in your bathroom, what you really only use, and store the rest or chuck it out. If you really do need more storage, consider installing some shelves in an unused corner, or switch out a pedestal sink for one that have a vanity included.
Keep in mind that redoing your bathroom to look as if it'd been completely remodelled, without breaking the bank - only means you needs some imagination...and some sound advice and ideas that really do work! Share your budget friendly remodelling ideas and photos with us on our Facebook Page, we'd love to see them.