One of the latest choices that people can make for adding some luxury and added relaxation into their bathrooms is the indulgent soaking tub! Designed, built and manufactured with a much deeper seating, these soaking tubs are perfect for ending a long and hard day at the office, the absolute ideal way to forget about all your day troubles, and really sit and relax in a full body soaking experience.
We know that most of you must be thinking, but how on earth will this actually work in my very tiny winy small bathroom? Well, in fact it's actually a lot easier than you may think, with so many bathtubs being designed for perfectly and beautifully into your small scale bathroom.
These soaking tubs have been drawn from the inspiration of the original Japanese ofuro, which is usually a bathtub, which is round or square in shape, and of course very deep, allowing you to be totally submerged in water while sitting in your bathtub. What's great is you can get them in pretty much any size or shape nowadays, yet they all have that one fine detail in common, the ability to sink and soak your entire body into lusciously warm water.
Here's our prime selection of five of the most gorgeous soaking bathtubs that you can easily install into your small bathrooms!
The Carol Drop-In Solid Surface Tub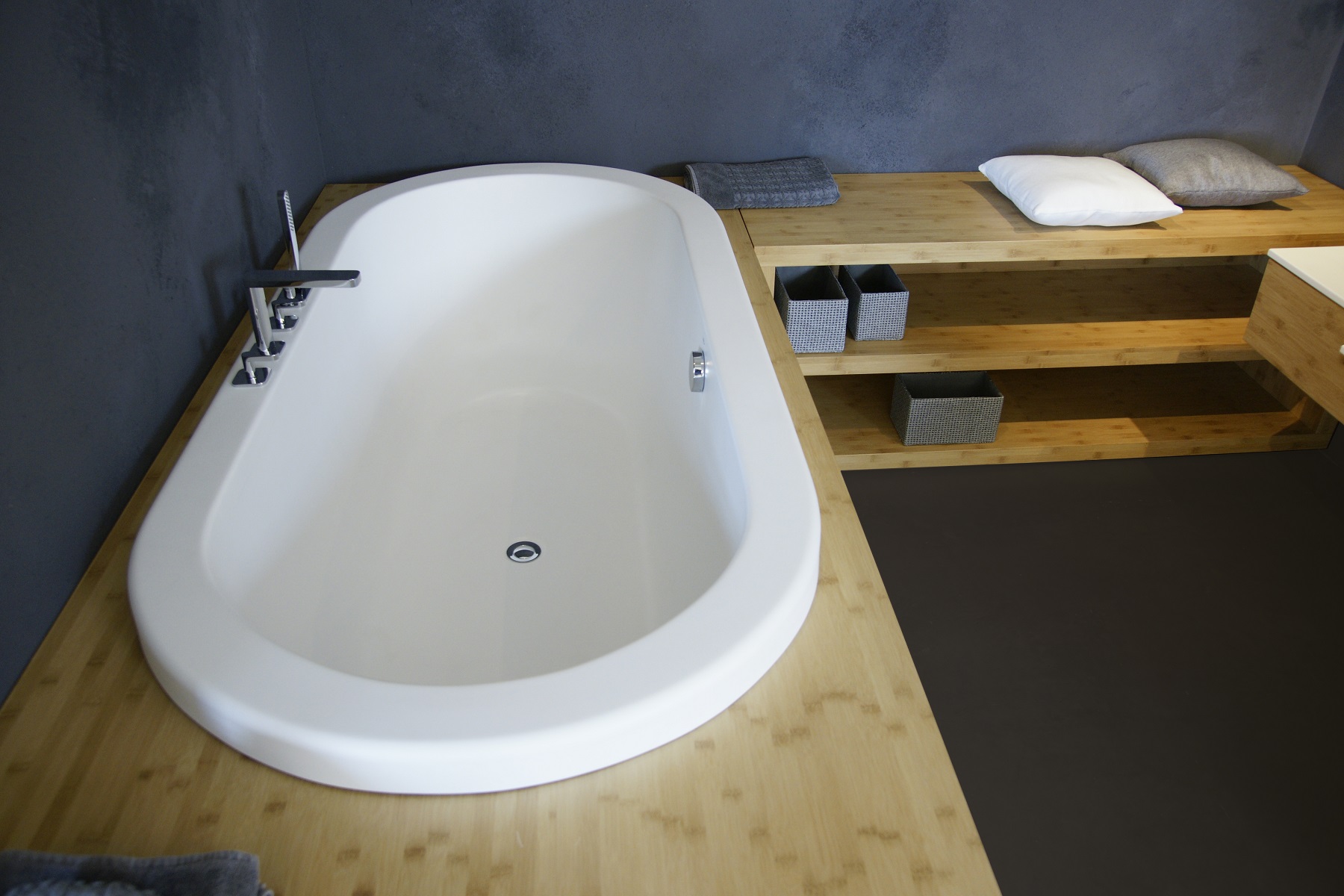 This lush Carol Drop-in Solid Surface bathtub from Aquatica is perfect for a bathroom that doesn't have much space, and it works perfectly if you're not a huge fan of freestanding bathtubs, but still like the idea of dropping into a high lifted tub. The great thing about this soaking tub is it can either drop into the floor or sit on a raised bathing pedestal, so you have the choice of picking which option works best for your space. This bathtub looks gorgeous with a wooden finish around it and some darker colors in the bathroom, to give it that added sauna spa look!
The Jane Stone Corner Bathtub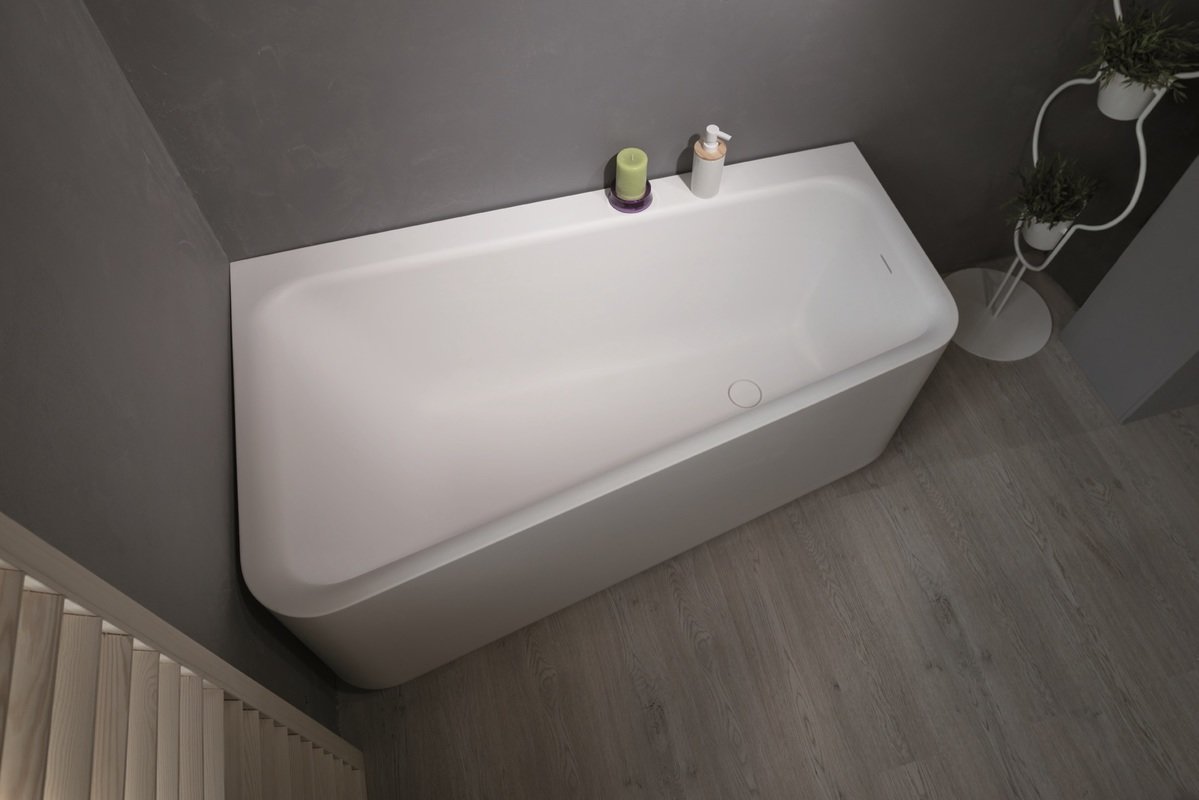 Another absolutely perfect bathtub for a small sized bathroom that really doesn't have much space to work with! Pop this gorgeous bathtub into the corner and voila! You have yourself a soaking bathtub in your bathroom, with some extra space saved! We love how this bathtub has been created with some of the finest and most durable AquaStone material, which is not only 100% recyclable but also completely fire resistant. Designed with superb and superior Northern European workmanship, this Jane Stone Corner Bathtub works beautifully in a small bathroom and will give you the soaking experience you've been longing for!
The PureScape 308b Round Bathtub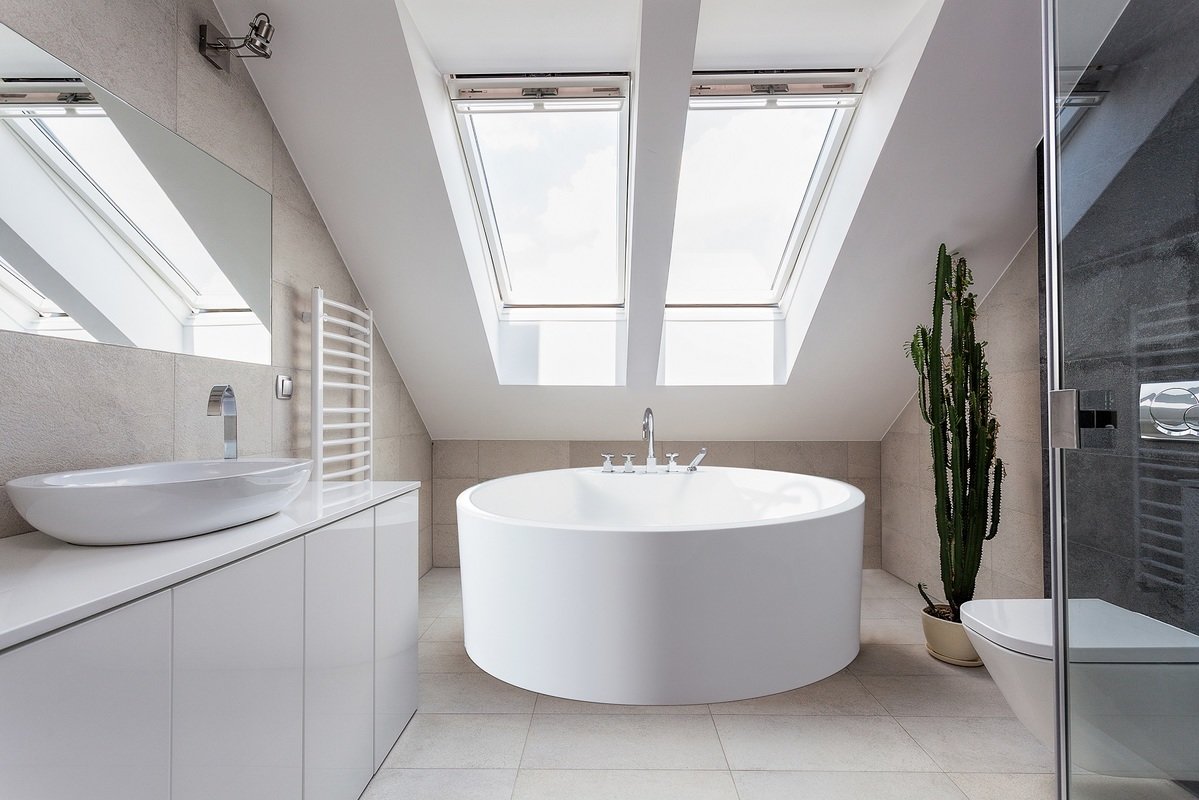 Gorgeous isn't it!? This round bathtub is the ultimate soaking tub for your small scale bathroom, especially if you have an attic based bathroom like the one picture here. For a full body soak and pure spa heaven in your very own bathroom, this deep soaking bathtub will not only look stunning in your bathroom, it's also been designed with some of the highest quality materials on the market, making it highly durable and extremely functional, so that you can truly enjoy a full body soak, every single day, for the rest of your life.
The Tulip Freestanding Bathtub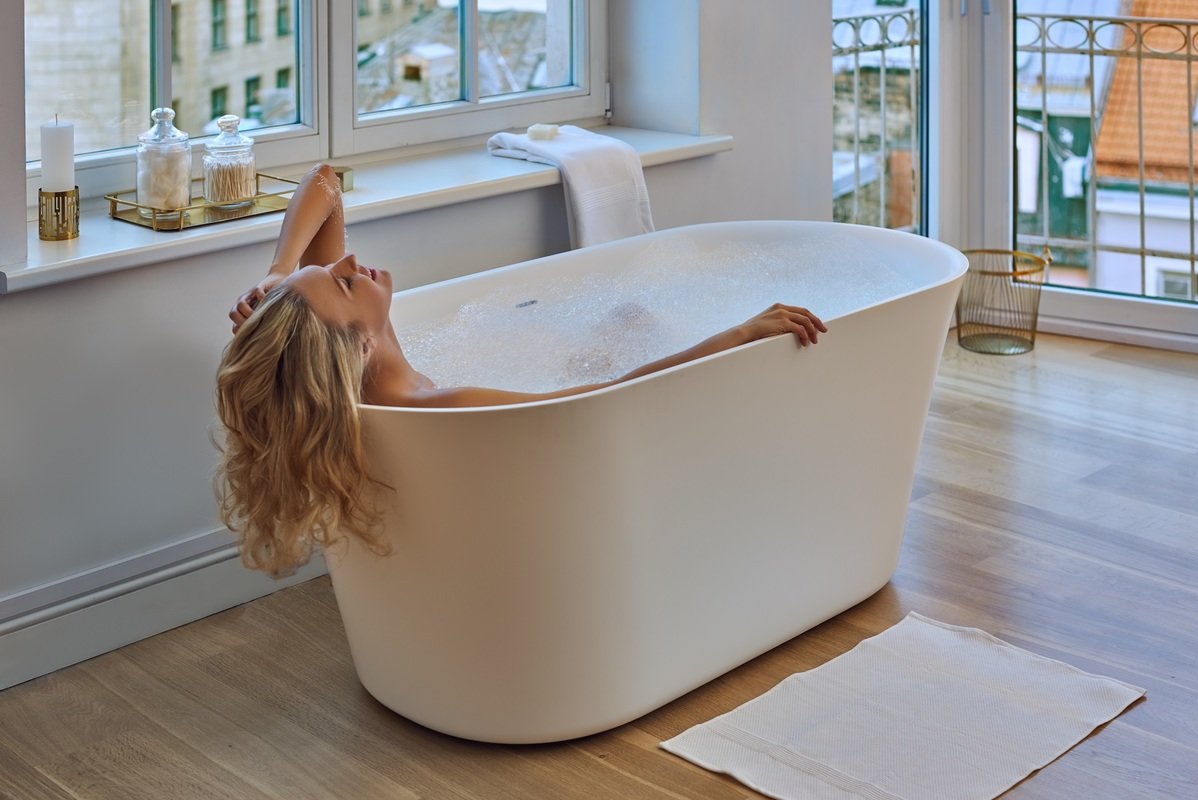 The elegantly deigned Tulip Freestanding tub is Aquatica's latest and most innovative soaking bathtub, which is really chic and slick, giving your bathroom a sense of old worldly European style, that will not only elevate your bathroom to a new level of soaking bliss, but will allow you to have your very own soaking tub, in the smallest of bathrooms! We love how the matte finish on this freestanding soaking tub is super soft and velvety to the touch, which literally feels like you're touching natural and real stone. What's even more amazing is how this bathtub retains its heat like no other, allowing you to soak and relax in your bathtub for even longer!
The PureScape 324 Freestanding Acrylic Bathtub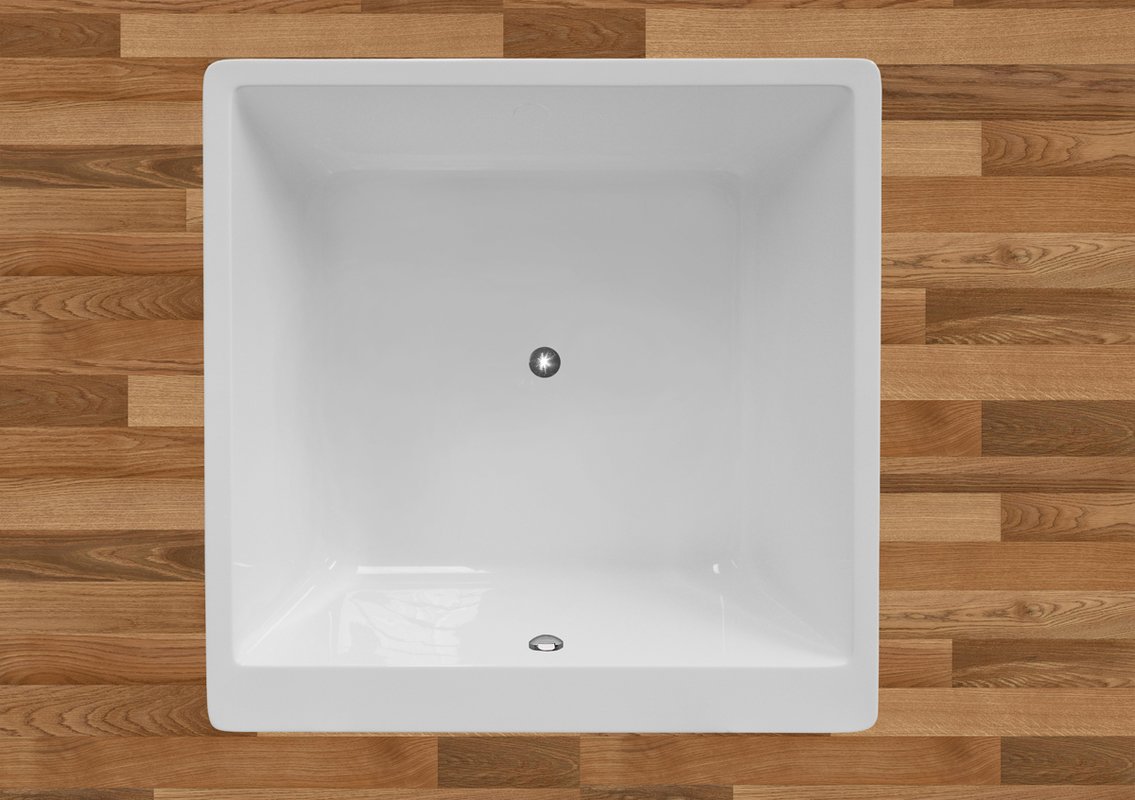 This square shaped bathtub is yet again, an absolutely perfect and ideal soaking tub for pretty much any bathroom, big or small! If you have more space, you can have it standing in the middle of the room for a more statement piece effect, but if you're really limited on space, place it against the wall or in the corner, and you'll still be able to experience the soothing and relaxing sensations of having your very own deep soaking bathtub!
So, if you're busy redesigning your bathroom, and you really thought you would have to go for a tiny and almost non-existent bathtub, or even no bathtub at all, well throw those ideas out the window, because now you know, you truly can have a soaking bathtub in your small bathroom.