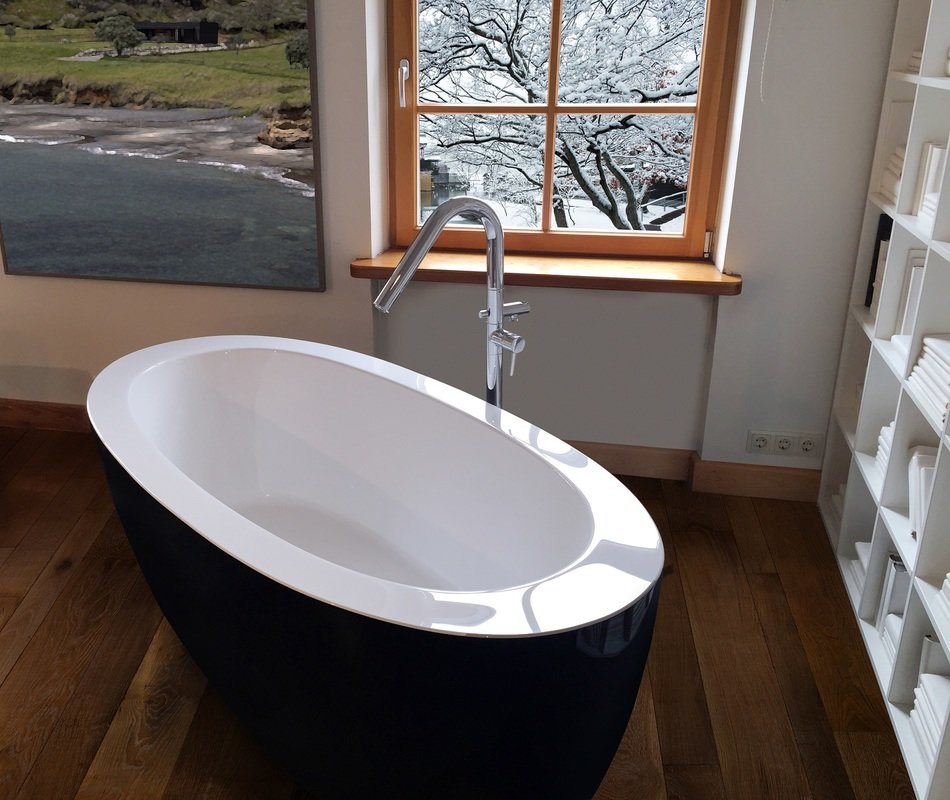 Your daily and ritual routines can be the grounding moments to your day, everything from making your coffee in the morning to a shower or quick soak in the tub to wake up can determine how your day goes and what your energy levels will feel like. There are certain things that can elevate these daily routines though, from the elegant new coffee machine that you bought for café style coffee, and even to the eco-friendly bathtub you've just installed in your bathroom.
Your daily routine of showering or bathing should be special, but should also be taking place in a healthy environment that will boost your well-being. So, it's time that you consider surrounding yourself with some or more of these handsomely eco-conscious finishes in your bathroom.
Plaster
Plaster actually makes for a fabulous eco-friendly bath or shower surround, as it is mostly comprised of natural materials, including lime, gypsum or cement, which is then mixed with water. Unlike many plastic shower surrounds that you can purchase for your shower surround, the natural plaster mix will emit no volatile organic compounds, which can be harmful when inhaled. When plaster is applied by hand, it can have a stunning artisanal quality to it, which is suited both in modern and traditional interiors. As an added bonus the plaster provides a durable, monolithic finish which is void of grout lines, which means less maintenance and cleaning in order to protect it.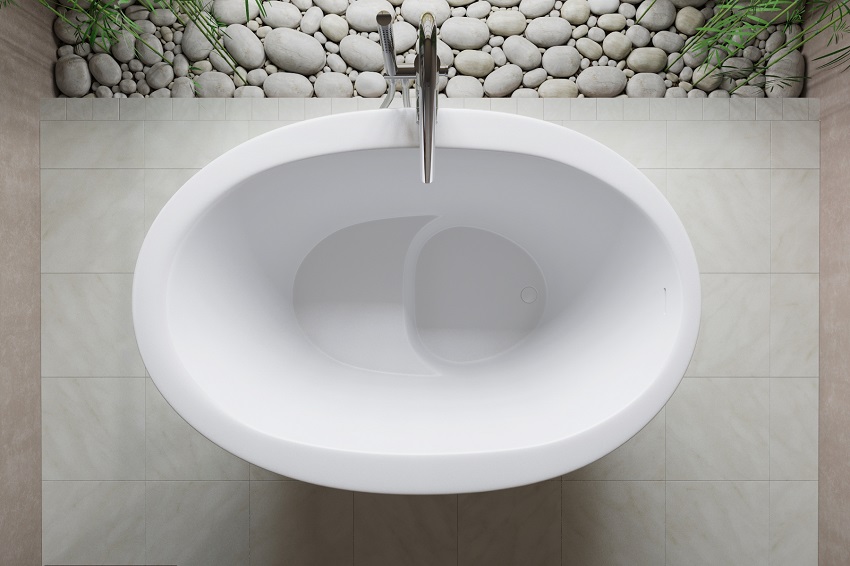 This composite which has been developed by Aquatica is used in the manufacturing of many of their bathtubs and shower panels. With a silky smooth textured finish that is warm and pleasurable to touch, this is the absolute closest reproduction of a natural stone surface. They have made this surface available in a glamorous polished finish or an elegant matte and has been very specifically adapted for bathroom ware use.
If AquateX™ is properly maintained, all of these bathtubs and sinks will outlast almost any other materials. It is a homogeneous surface throughout and because of this, it will never discolor, this is an innovatively ground-breaking and fully recyclable material and can be used in areas with higher fire safety requirements. The AquateX™ surface wont' lose its properties or it's quality, even at 100°C. It really is quite an ingenious product.
Back Painted Glass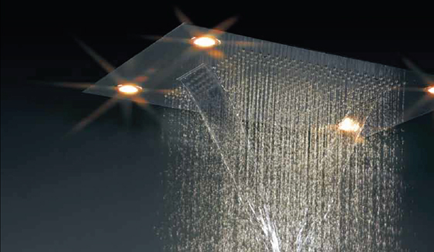 This is another favorite by many interior designers lately, as it is a fun way to get a modern, glossy surface in the shower area or bathroom, plus the technique of a back painted glass also offers limitless color options. The conventional glass is strategically painted on the back side of the glass and is then adhered to a substrate, using adhesives which are designed for mirror installations or even for the mounting of top and bottom tracks. Glass can get the 'green' and eco-friendly check mark, as it's made of mostly natural materials and is fairly durable, long-lasting and super easy to clean with nontoxic cleansers.